0. Introduction
One day, talking to a buddy with a recording engineer's qualifications, the Fat Man as a pseudo-burner will naturally ask questions about the recording in order to solve doubts.
Q: Why is today's popular song recording different from 20 years ago? Today's popular songs love full-bodied vocals and faint reverberations. Why did formerly popular songs like thin vocals and strong reverberation? Are there any factors in the innovation of recording media?
Answer: In fact, the most important factor is the change in the aesthetic outlook of the people in 20 years .
--------------------Dividing line---------------------
If every decade is taken as a yardstick, the public's aesthetic is indeed changing. In fact, the sound is no exception - in the second decade of the 21st century, more and more enthusiasts, including Ben Fat, began to accept modern audio that emphasizes analytics and dynamics (or in a nutshell: cool feeling). sound.
The veteran manufacturers contrast emerging manufacturers, as Gaida contrasts Pavarotti. The former has cultural heritage and the latter has energy and strength. Gaida's gradual oblivion does not mean that Gaida is not good, but that the public's aesthetic is indeed changing - the historical trend, vast soup, if it does not change, even if the reputation of the old sound manufacturers, only Was swept into the fate of the historical paper pile.
(Speaking of this, STAX who can't help mentioning now has surnamed Cruiser sighs)
This fat has already been said in the survey of RE600 - people have metabolism and exchanges are ancient and modern. This is something that is not possible.
At this point, it is time to talk about the evaluation of the speaker manufacturer - SONOS. From the perspective of wireless music speaker manufacturers, SONOS can be considered a giant; but from the perspective of HIFI speaker manufacturers, SONOS is a newcomer.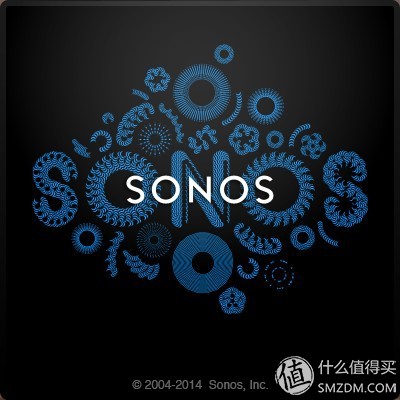 SONOS began in a restaurant in Santa Barbara, California, in the evening of June 28, 2002. Their first testing machine was launched in 2004, and it is the history of the market that was listed in 2005. It is still only a little more than 12 years ago. If the first product of SONOS is listed, this time will be shortened. To 9 years.
Compared to traditional HIFI manufacturers, this history is indeed not very short, but for SONOS that is determined to use the speaker to stir the situation in the Internet era, this time is enough to allow them to grow into a mature company with sound products.
This fat person reads less, was not familiar with the SONOS brand before, but when I listened to two pairs of PLAY: 1 composed of 2.0 system, this fat is deeply ashamed of his past neglect of the brand - and SONOS work Also changed my perception of the United States that there is no good workmanship - if you do not believe the words, please take a look at the next part of my map.
1. Appearance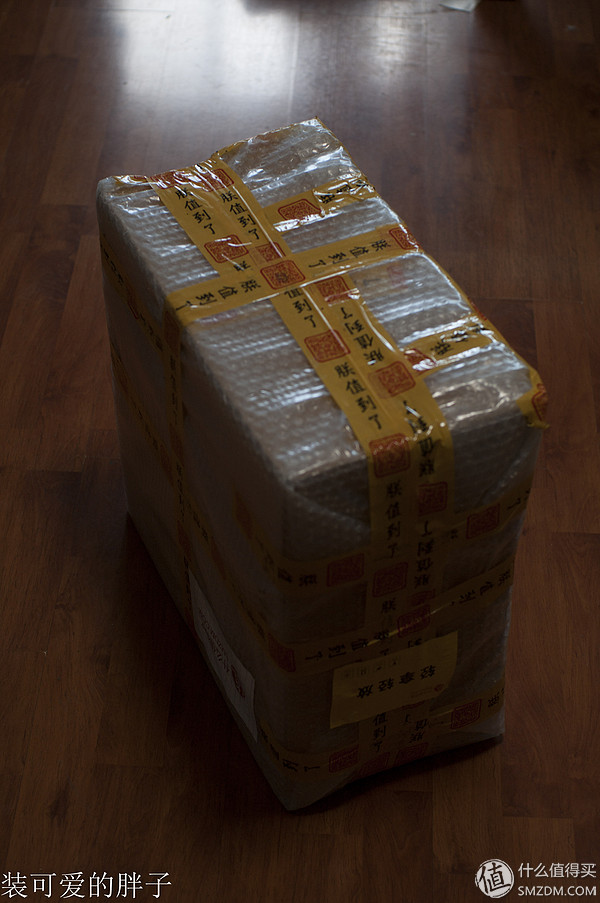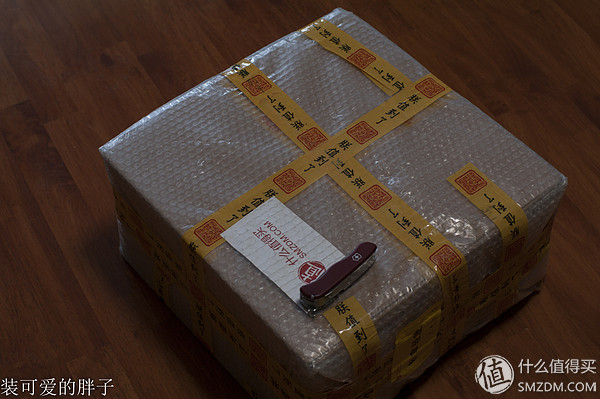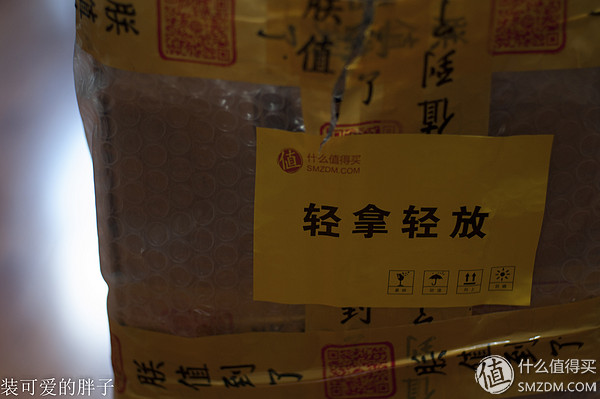 The box is quite large, the outer layer has a crash bubble, and the packaging is quite hard. In particular, it also put a light and delicate label.

Peeling off the anti-collision bubble layer, there is a box of Zhang Aunt LOGO - now this kind of box is relatively rare - the last time my ear plugs were packed in other boxes.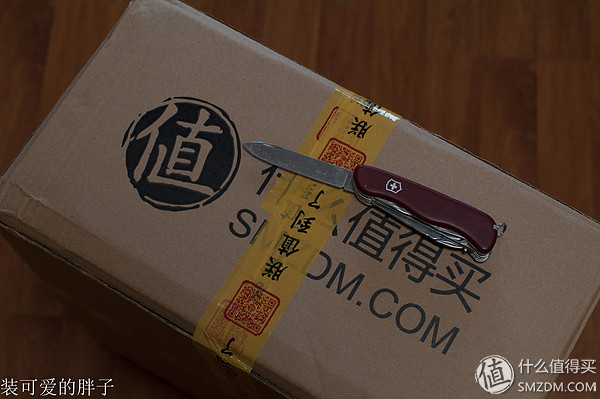 Open the box and discover that there is a layer of boxes...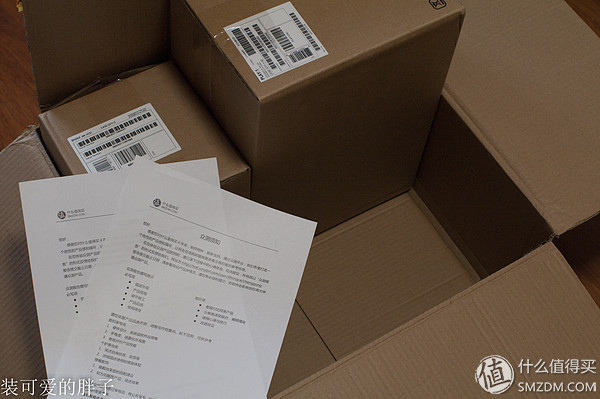 Then open the box, it is the speaker box......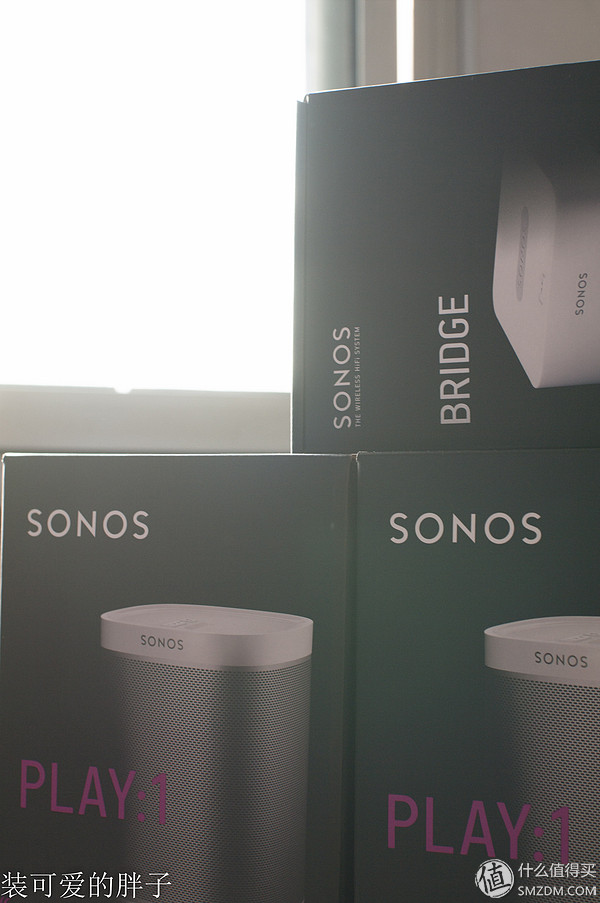 Aunt Zhang's packaging is very careful, SONOS packaging is also very strong, but even so, there has been a bump - fortunately, speaker boxes have a relatively large buffer space above and below, so that speakers from damage. When I opened the box, the hanging heart fell to the ground.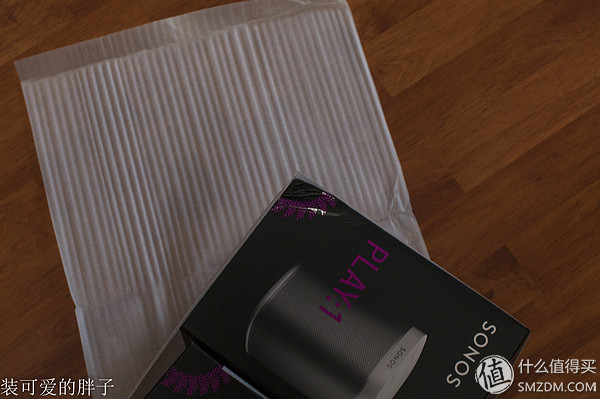 The fat is still recommended Aunt Zhang, express no longer stop in the strike ... ...
Before we say PLAY:1, we must first talk about BRIDGE. It is believed that this bridge is intended for users who do not have a wireless router in their home. This bridge is directly connected by a network cable. Then BRIDGE will create a wireless music network. In this case, PLAY:1 is direct. Connected to this network.
BRIDGE's compact size and light weight - after all, is the SONOS family's most entry-level bridge, with a clear division with the superior product is.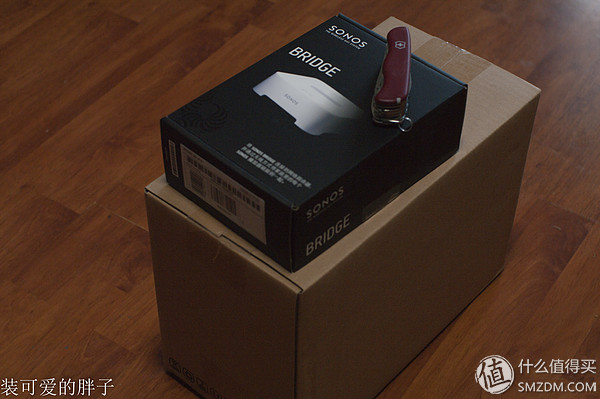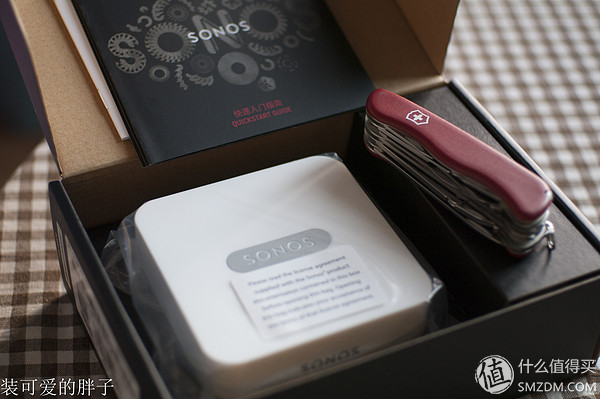 Then talk about PLAY:1, its packaging is really in place - the specification is very simple, and there is envelope protection, placed in the top of the box, and after opening the box, found that there is actually a layer of non-woven speaker protection to prevent friction Scratches.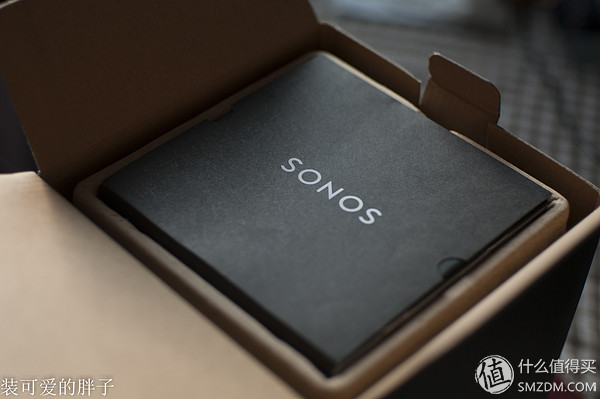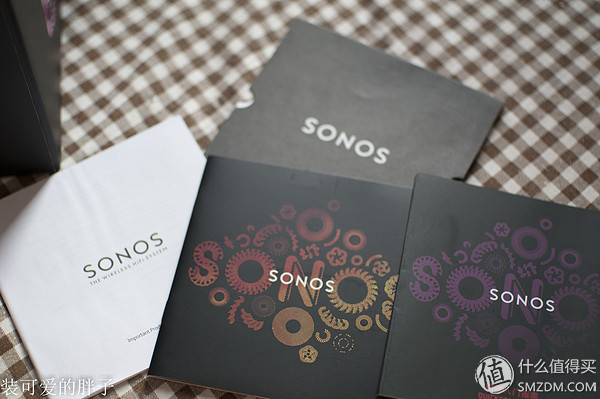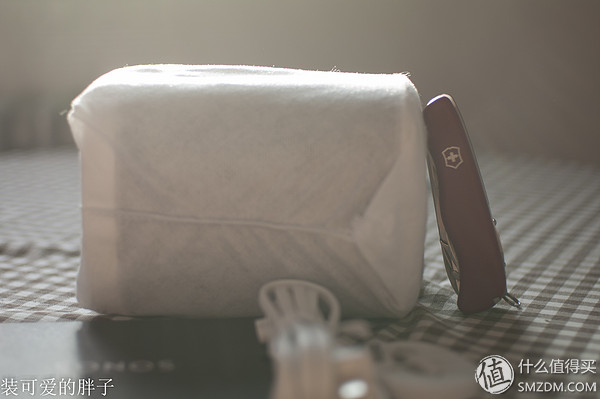 PLAY:1 is available in black and white and two colors. The blue wing gets a black version. I get a white version. But I think, like this small-sized speaker, the white one is more beautiful.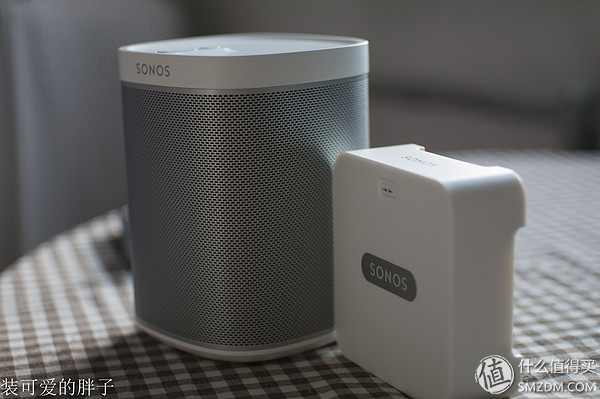 What impressed me most about PLAY:1 is its simplicity - there is no other interface for the entire speaker except the cable interface, AC interface and tripod interface. Not so, there is only one play/pause key and volume plus/minus key on the top of the entire PLAY:1, and there are no other keys.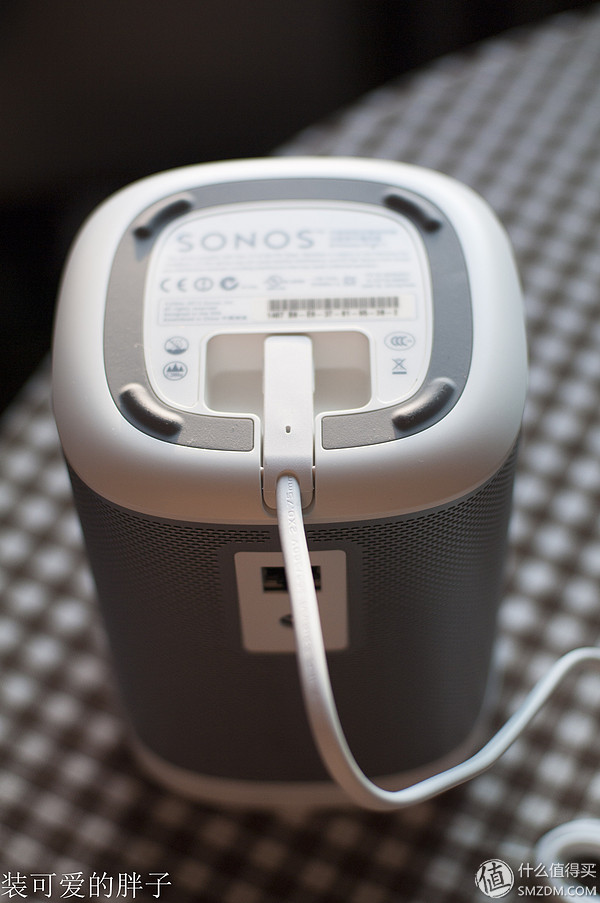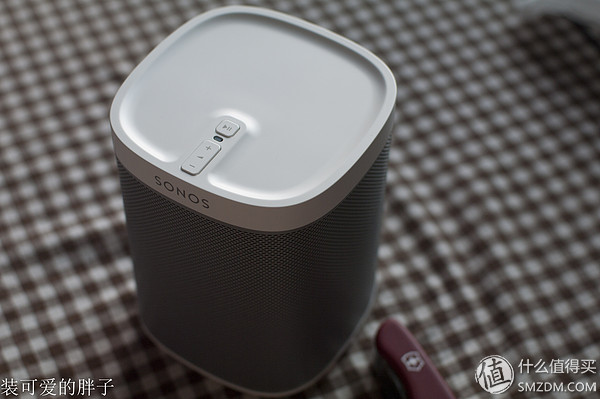 From this point of view, I saw the ambition of SONOS - Stealing that in their plan, the cable interface is a replacement for the 3.5mm audio interface - this is the true meaning of the SONOS network HiFi: there is a network cable, there is music.
The accessories of PLAY:1 are also of excellent quality, in which the power plug is specially made into an L-shape so as to form a plane on the bottom surface when the speaker is inserted; and the network cable is still flat-how to say, although it is not much expensive It is also a heart.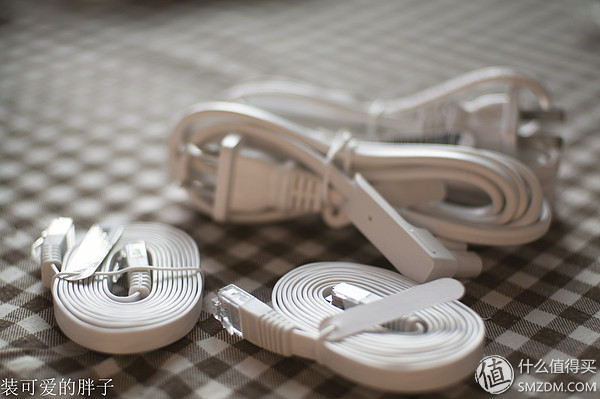 Next, let's take a look at the performance of the PLAY:1 sound quality section. It is estimated that this is where everyone is most concerned.
2. Sound quality
All of this part of the sense of hearing is based on PLAY: 1 set of 2.0 system - a single PLAY: 1, is simply not stereo, and MONO era does not speak HIFI.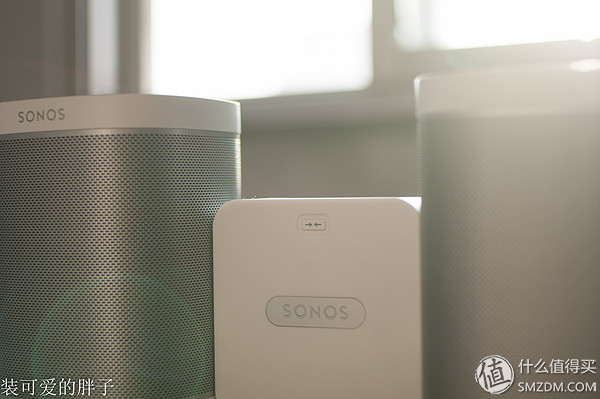 This part should be the core part of PLAY:1. Regardless of whether it is wireless or not, SONOS is always positioned on HiFi. The most important thing is, it must be sound quality. The peripheral function is not done well. It can be said that the manufacturer accidentally played it. Sound quality did not do well, can only say that the manufacturer himself died.
Originally the fat man's intention was to use the 3.5mm interface to connect the PHA-2 to AB direct push and the difference between the analog signal input, which reversed the quality of the built-in decoder, but unexpectedly PLAY: 1 did not have this audio interface, so the fat man Only by listening to give speculation, we listen to it.
Fortunately, this fat man has heard BOSE C5 (the official price of 500 knife) and Geneva Sound Model S (the official price of 300 knife) for the same price of less than 500 knives for a long time, and is more familiar with their voice, so it can be with SONOS PLAY: 1 For comparison, it is estimated that nothing will be said. In addition, in order to carry out cross-level comparisons, the fat man also borrowed from the KEF's X300A, hoping to rely on the comparison of the two to find further information.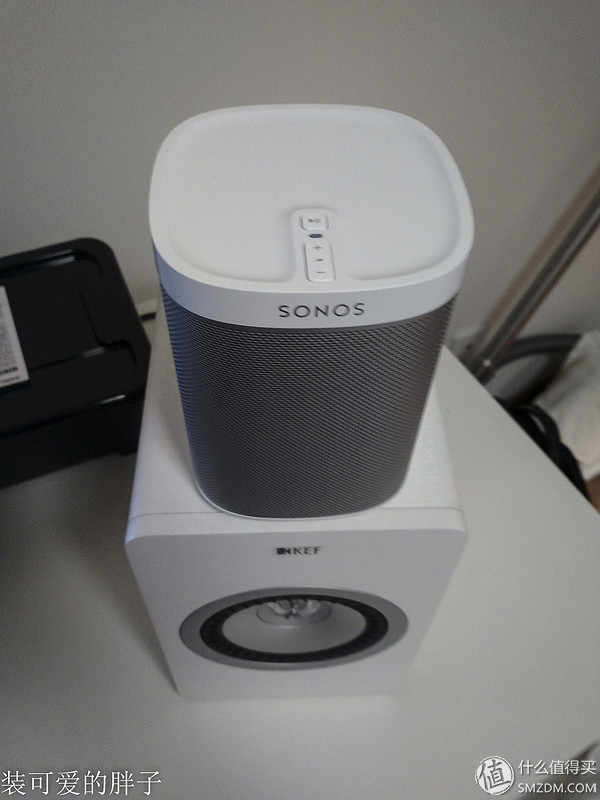 First, let's talk about the sound characteristics of PLAY:1.
If you use one term to describe it, you would think that the sound of PLAY:1 is warm and full of energy, just like the afternoon sun .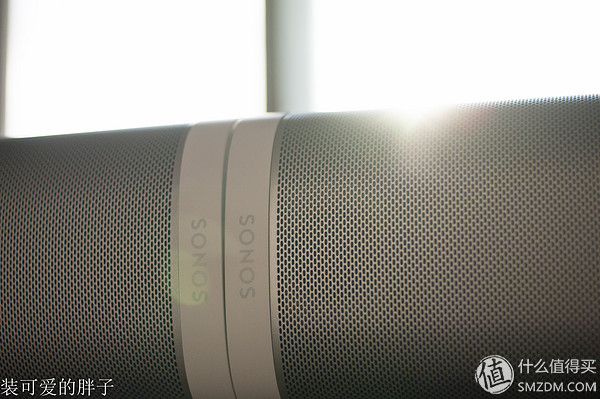 If we analyze from the perspective of sound characteristics, we will find that the sound of PLAY:1 is based on the modern sound aesthetics and is based on the classic American sound .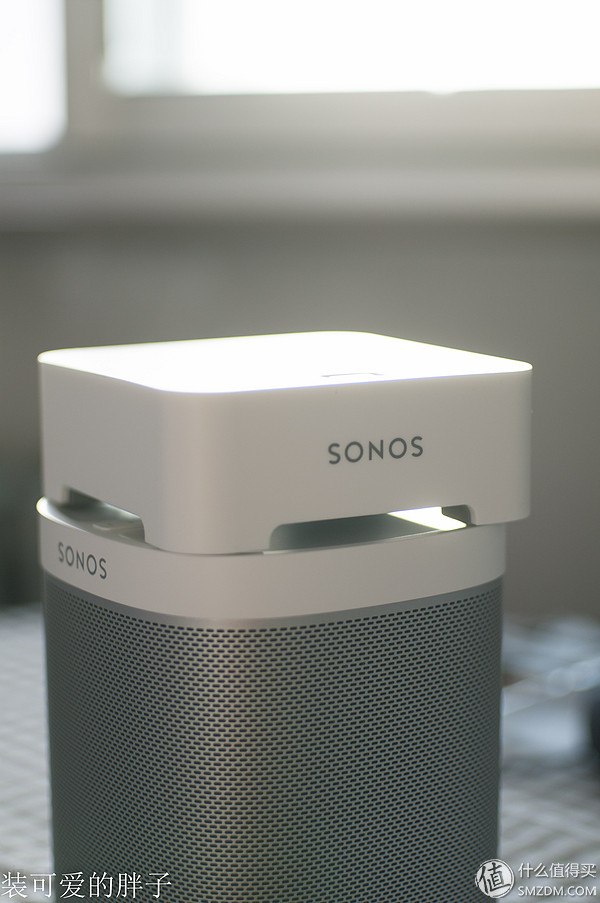 Next, we analyze the sound of PLAY:1.
If you say that this speaker's most important feature, then there is no doubt that it is just like the mid-afternoon sun full of feelings and full-bodied IF - if the loudness is moderate, in the human ear frequency - loudness curve, IF (to Before 3 KHz) there is no attenuation, so even if the frequency of hearing increases with age, there is still a sufficient sense of detail for the IF. An excellent Hi-End device can not be without excellent high frequency; a qualified HiFi product can not be without excellent midrange.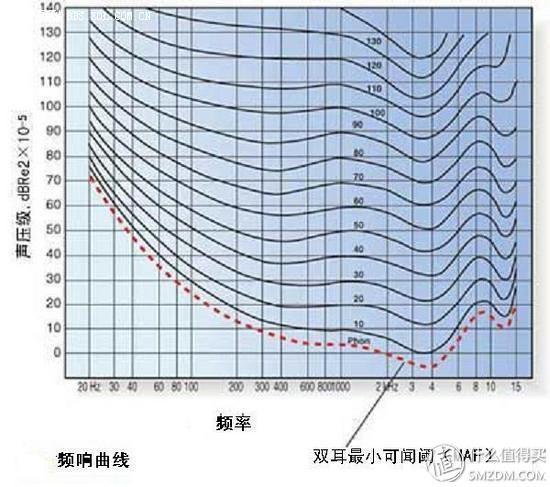 From the midrange point of view, PLAY:1 undoubtedly touched the door of HIFI, I see PLAY:1 not only appearance and MM-1 is very shameless, the level of intermediate frequency (note, not the style, but the level) is also very shameless. However, compared to MM-1 up to 500 official price of the knife (but there seems to be less than 300 knives in the previous paragraph cheap supply, but unfortunately this fat a bite a crumble, did not buy), PLAY: 1 two speakers, but 400 knife, so it is still More competitive.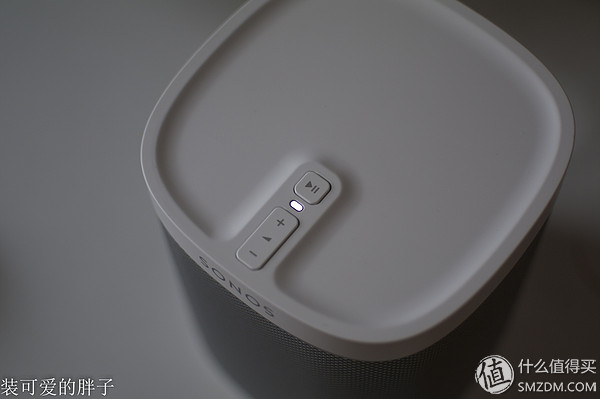 This speaker's IF thief thought it was far beyond its pricing (in fact, MM-1's IF can also be regarded as far more than pricing) - Geneva Voice MODEL S's midrange is good enough, but compared with PLAY:1 , only the analysis and not in the corresponding increase in 2-4K, so it is very dry - to know that the sound of Geneva's Model S's IF is beyond its pricing performance, and PLAY:1 IF than MODELS's IF Significantly stronger - even if it is less than a grade, but it can be clearly distinguished.
( Alas, the Voice of Geneva Models would have been very competitive. It was really a matter of goods being thrown, but considering the now official version of the Geneva Sounds Model S that only has 80 cutters, it is still a suitable choice for this price. )
Let's say BOSE C5 and PLAY:1, in fact, in addition to 3-5KHz vocal banding part, it can be said that the two intermediate frequency is exactly the opposite - C5's IF is quite empty, and PLAY 1's IF is very solid. If you compare with headphones, it is the difference between white teeth and Goethe.
( I always think that C5 is a video box instead of a HiFi box. Its tri-band setting is a compromise between the cinema effect and the volume of the cabinet, so the intermediate frequency is the least important. If you use the intermediate frequency, C5 will be defeated. )
If you use KEF X300A to compare with PLAY:1, you will find that even though X300A is a HiFi box (Lin sister language), its midrange frequency is not better than PLAY:1—or it may be Better, but the resolution of this fat's ear can't be distinguished.
( Although the X300A is better than the PLAY:1, it will not be a midrange player )
From the PLAY:1 to the HiFi standard IF, I estimate that the crossover point should be around 3.5KHz - because of the limitations of the high frequency unit, the crossover point is generally higher than 2.5KHz; for 3 inch units, the frequency division The point can not be higher than 4.5KHz, so it seems that only about 3.5KHz is a suitable choice. In fact, many classic bookshelf boxes are so divided, such as 3/5a.
The Fatman said a lot of PLAY: 1 excellent midrange part, then talk about the other two bands that are not so outstanding.
Let me talk about the low frequency part first.
PLAY: 1's low frequency gives people a very embarrassing feeling - but this is only in popular songs, if a classical, immediately exposed - I guess it will not even go to 80Hz, PLAY's low frequency will roll off, so in such as In the 1812 Overture, this dynamic track will have a very weak performance. Even if you listen to Mercury's real artillery version, you will have a Champagne bottle.
But for a speaker up to 4 inches (I estimate that the low-frequency unit is also 3 inches, 4 inches, then do not want to re-install something else), would like to hear the dive full low frequency, it is really hard for the strongman - after all, For popular songs, PLAY 1 can really be dynamic. To achieve this, it has been very difficult.
Notice that even if listening to popular songs, the sound of the Geneva Model S is much worse than the PLAY:1. Also did not dive, but Model S is not even sense of quantity; and C5 although the low frequency is very sufficient, but also did not dive, not only this, its frequency band is still flawed, some frequency bands are very lacking, it sounds like plastic Full.
In my opinion, although the PLAY:1 is not enough to compile classical low frequencies, the X300A, which is much more expensive than it, is also not satisfactory. If you listen to the popular, PLAY: 1's low frequency can be regarded as excellent - sometimes the fat people have to control the software to attenuate the low frequency.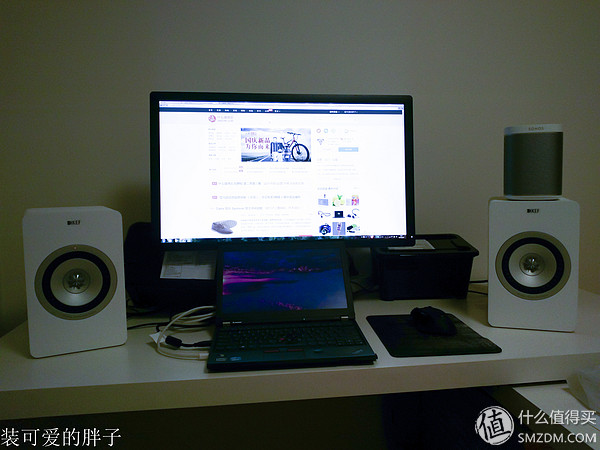 Finally talk about the high frequency part.
The high-frequency part of the PLAY:1 is also quite cost-effective - but it can't be said to be far above this price, because although Model S and C5 can win better than it is (especially ModelS, if it is farther away, I really think it is a single Channel), but there is still a clear gap compared to the X300A.
The first aspect of the gap is positioning. We calculate the sound field by 180°. If the X300A can distinguish the sound field of 30°, then PLAY:1 can only distinguish the sound field of 45° or even 60° – although it has a feeling of unboxing, but it has high frequency defects and positioning ability. Obviously insufficient - of course, the X300A's coaxial structure will make it more obvious in the playback of the same level of the speaker, so it appears PLAY: 1 poor positioning.
The second aspect of the gap is the instrument sound. Although PLAY:1 does not see this shortcoming when playing popular tracks, if the classic quartets like the Quartet are played back, the problem of dry tone and no emotion will be revealed - but in view of the principle of high fever playing high frequencies, I The timbre of PLAY:1 is not a big deal.
Overall, my advice is that if you only listen to music and only listen to popular needs, then a pair of PLAY:1 is your perfect choice -
The PLAY:1 has a small footprint, but it can give off amazing sounds that do not fit in with its size. It is not only beautiful in appearance, but also has all the elements of excellent pop music playback equipment. Most importantly, its price is also very reasonable, and it has retained the hope of upgrading multi-channel music playback equipment.
But PLAY:1 is not a perfect product. For specific reasons, we talk about the next and final part.
3. Others
If we say that PLAY: 1 is the biggest drawback, then hacking is not a low-frequency, not a price, but it can only be achieved with a suitable suite of software.
Let's talk about the suite first. This play kit is one of the more powerful ones I've seen. It can authorize various music service providers to play online music. This largely solves the problem of insufficient local music playback. In addition, this suite can realize the mutual transmission of track information of different devices, which means that we can see the information of songs played on the computer on the mobile phone. This feature is more complete than the airplay function of the X300A. Downloading the kit, even if many people use different devices to control the playback of tracks, there will not be any cluttering of the track information. This is not meaningful in daily life, but if you are a party animal, then this function is actually quite Feeling.
However, even if the SONOS software development on various platforms is quite complete, there is still a very serious problem - PLAY: 1 can only be used as a HiFi speaker, and can not be used as a video speaker. If you want to watch a video on the web, the estimate is also hopeless.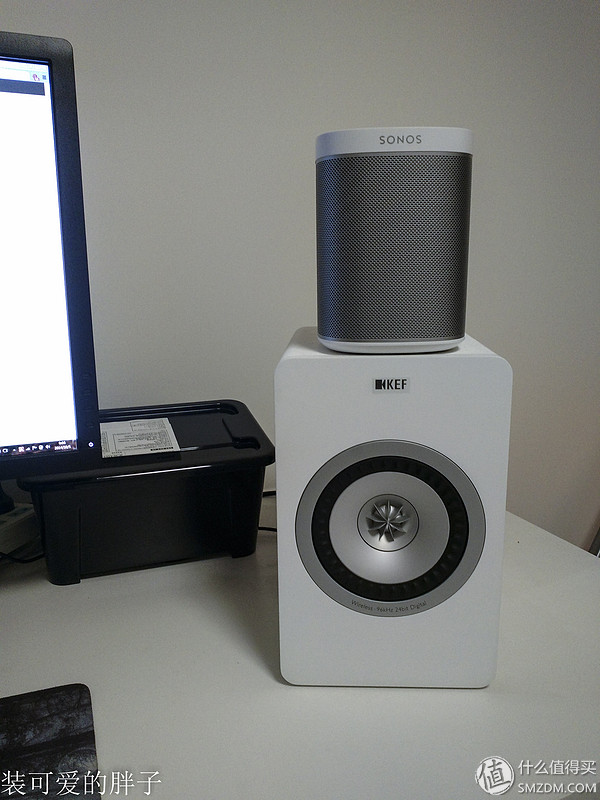 In other words, we can only use PLAY:1 for music playback, but it is basically impossible to use it as a movie/video speaker. Its superior product PLAY:5 can be used as a sound box, but it is unclear whether the wireless surround system based on these products can perform video playback. In this regard, SONOS official website also did not explain. However, if we can solve this problem, we believe that SONOS will be invincible in the market of audio speakers, especially the wireless audio speaker market.
We roughly calculate that the components of a 5.1 system, only need PLAY: 5 one, PLAY: 1 four, plus a bridge, a total of 10,000 or so, compared with SONY's N9200W, sound quality temporarily, at least, at least The appearance is much better - and the PLAY:1 has a tripod mount. If it is used as a rear speaker, it should not be connected to the rack.
Theft believes that if the above-mentioned concept can be achieved at present, SONOS official website should put this part of the content on the line as soon as possible - the majority of users, are interested in music but more like movies. The wireless surround system will not affect consumers who love SONOS music playback, but it can bring more consumers who love music and love audio and video.
4. Summary
Although in the previous section I said PLAY: 1 many bad things, but for me who only love music and do not love movies, although the above issues have an impact, but the impact is absolutely not great.
Summarizing the characteristics of PLAY:1, thief thought it was at the price of 3,000 yuan (this is based on the price of Haidao, which is given by the price of 199 knives. I hope that China's pricing for SONOS will not be too dark). Provides far more than the price of the IF playback capabilities and live up to this price of high and low frequency playback capabilities, the voice is passionate and full of vitality, just like the afternoon sun.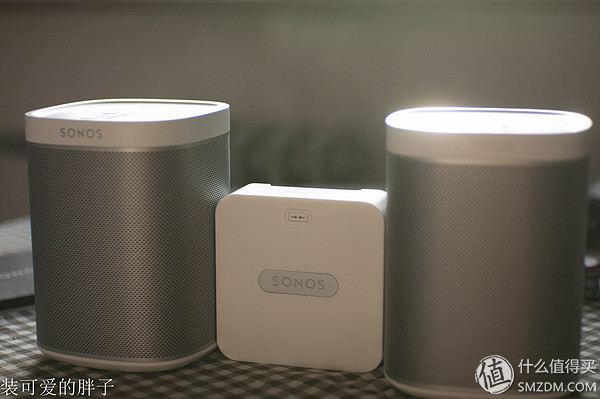 If there is no need for audio and video playback and people like popular songs, I think PLAY:1 will be your best choice - and there is no need to upgrade. With only 3,000 yuan investment, you can find a solution to the problem. ,Why not do it?
Ac Motor,220V Servo Motor,Ac Motor With Speed Controller,Remote Motor With Speed Controller
NingBo BeiLun HengFeng Electromotor Manufacture Co.,Ltd. , https://www.hengfengmotor.com