Recently, Sony has introduced a miniature laser projector model number "MPCL1" with 35 ANSI lumens brightness, supporting output of 1280×720 resolution and a maximum 120-inch screen. According to the author's understanding, this is not Sony's first attempt to make a miniature laser projector.
As early as March 2014, Sony announced that it was developing a high-resolution micro laser projection core component that will use the United States MicroVision (MVIS) PicoP mobile projection technology. The technology uses laser imaging, which saves energy, has high brightness and little heat, and is small and exquisite, allowing it to fit easily into a pocket of clothing.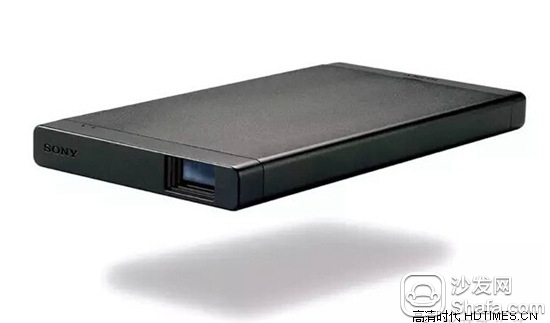 The new MPCL1 micro laser projector is based on the PicoP mobile projection technology. Users simply move the projector closer or closer to the target surface, allowing the PicoP beam scanning system from MicroVision to do the rest, eliminating the need for a separate focus control.
Sony MPCL1 Micro Laser Projector
MPCL1 built-in battery 3000mAh, in addition to daily use, can also act as a mobile power to charge the phone. Compared to similar products of the same size, the output picture of MPCL1 720P is very competitive because it is also necessary for game players. The Sony MPCL1 laser micro projector will be sold in Amazon in the United States in October and is expected to cost around US$350.
The world's first mass production micro laser projector
According to the understanding of the sofa butler network, the Sony MPCL1 is not the only miniature laser projector in the world. The first micro laser projector to enter mass production in the world is Laseno SMP-101.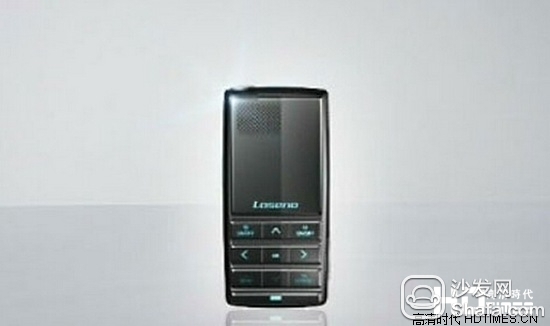 Laseno SMP-101
The use of a laser light source makes the Laseno SMP-101 twice as bright as comparable products, so the resolution is also improved to SVGA (800 x 600) resolution and the maximum projection screen size is 80 inches. More importantly, due to the use of a laser light source, the color gamut of the miniature projection product is improved, and the high directivity of the laser light makes this product without focusing.
In terms of performance, Laseno SMP-101 supports 800 × 600 resolution, has 20 lumens brightness and 200:1 contrast ratio, slightly higher performance than other micro-projection solutions, and the machine supports POWERPOINT, TXT, WORD, EXCEL, PDF file format , as well as common picture, video and audio files.
Compared with the most popular LED semiconductor light sources, laser light sources have obvious advantages in terms of color reproduction, energy saving, and lifetime, and are considered to be the most advanced light source technologies of the next generation.
Panasonic 100 lumens micro laser projector
Panasonic 100 lumens laser miniature projection prototype
At the 2012 CEATEC 2012, Matsushita exhibited a 100 lumen laser microprojection prototype model (which the manufacturer directly referred to as OIU, which is the optical imaging system). It claims to be the thinnest in the world, only 7.5 mm thick, and it can project 800 x 480 resolution images.
In addition to the above several WeChat laser projectors, on June 15, 2015, the "Asahi Rice l-one Micro Smart Laser Projector" was held in Hall 7 of the Dianchi International Convention and Exhibition Center, with the world's largest 138×70×12mm. Thin and lightweight appearance, once debut, many consumers are full of expectations.
This Asahi l-one micro smart laser projector is only the size of a mobile phone and weighs only 200g. It is equipped with a quad-core CPU and can decode HD 1080p sources. Its built-in 4200 mAh polymer battery can play normally two. One and a half hours, and can match mobile power, will be officially listed on August 28.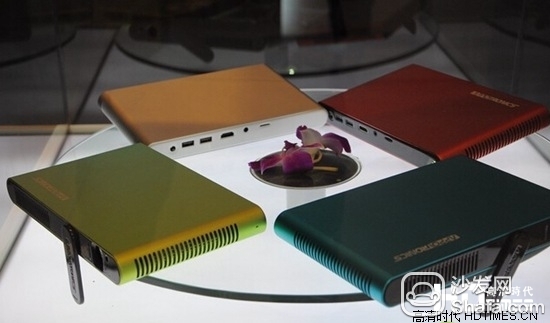 Light peak laser portable miniature projector Xiaoming
In addition, at this year's Infocomm show, Guangfeng introduced its first laser portable mini-projector Xiao Ming.
Development Trend of Micro Laser Projectors
Friends who are familiar with the micro projector market know that most of the micro projectors currently on the market are LED light sources, and there are few laser light source products. It can be seen that the laser micro projector market is still a new field and the market has yet to be developed, with unlimited potential.
Medical Device Wire :The key requirements of modern medical connector include safety, reliability, small size and high speed performance. Since it is a small component in the overall design of any medical device, it can be considered that the connector is an important part of the medical equipment.
Common BV, RV line series

Silicone rubber insulated high temperature wire agr

High temperature braided wire AgRP with silicone rubber insulation and glass fiber

Silica gel high temperature control cable

Silicone rubber high voltage line agg 1kv-100kv

Teflon high voltage line 1kv-100kv

PFA Teflon insulated wire

FEP fluoroplastic high temperature line

PTFE fluoroplastic high temperature line

High temperature resistant control cable with Fluoroplastic insulation and sheath

Fire resistant and flame retardant control cable with PVC insulation sheath

Fire resistant line gn500 degree


Medical Device Wire
Medical Device Wire
ShenZhen Antenk Electronics Co,Ltd , https://www.antenk.com