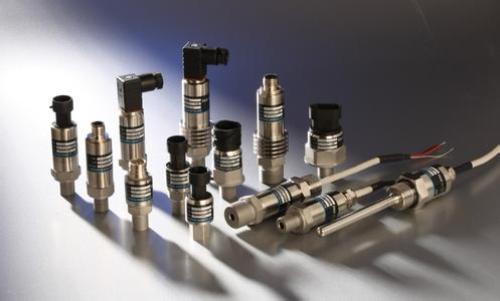 The advent of sensors has enabled the technology world to develop sensitive "four limbs". Every aspect of human life will become more and more intelligent with the help of this new technological device.

Every break

From Kinnect, the somatosensory device of the Microsoft Xbox, to Fitbit, which tracks people's movements, and various wearable devices that monitor human activity, and even air-operated air purifiers, people's lives are supported by these new technology devices. It is becoming more and more intelligent.

Speaking of the heavier helmsman who helps these devices work, the sensors can't be ignored. Touch sensors, image sensors, and gas sensors are all entering our lives in an eye-opening way.

Sensors for sports care are among the most popular researches at the moment. The Putian Research Institute of Japan developed a three-position motion sensor with a weight of only 2 grams for wearable devices. The sensor is envisaged to build a health-enhancing system that uses big data. Through this sensor, you can collect the user's running distance, steps and posture, and use Bluetooth to send information to smart phones and other devices.

At this year's US Consumer Electronics Show, TAO Wells of the United States demonstrated small terminals equipped with pressure sensors. The terminal has a built-in motion sensor that can be used as an activity meter and connected to a smartphone via Bluetooth to help users calculate calories burned.

Research on human activities is also an important proposition for the automotive industry. Using a variety of sensors will be expected to measure the physiological state and body movements of the driver, so that the vehicle control system can identify and assist the driver to have a better driving experience.

Fingerprint recognition has become a magic weapon for traditional smart phones to win, Apple's iPh

One5S has a fingerprint sensor, users can not hesitate to use this device to unlock the device, do not need to type a password, and even can use this fingerprint sensor named TouchID to authorize the purchase behavior in the Apple store. HTC has also introduced a large-screen smart phone with an integrated fingerprint sensor.

Small devices also have a big game

As people's attention on sensors continues to soar, a variety of novel derivative technologies continue to emerge, and a variety of industry collaborations have emerged. At the end of January this year, Murata Manufacturing Co., Ltd. of Japan announced that it has developed a new type of pressure sensor using the capacitive MEMS technology previously acquired by Murata Electronics of Finland. It plans to use this technology for navigation systems and human activity monitoring systems through mobile devices.

Japanese scientists have also developed fuel cells designed to use electronic insects to form wireless sensor networks. Last year, the Japan Radiowave Industry Co., Ltd. demonstrated a biosensor using a quartz crystal oscillator. It took only 10 minutes to detect a virus infection.

In September last year, Texas Instruments released an inductor-to-digital converter that can use coils and springs as inductive sensors for a wide range of applications such as home appliances, automotive equipment, industrial equipment, and medical devices.

Robots that play an important role in production activities also need this small electronic device. Recently, American scientists used hundreds of sensors to develop "electronic skin" for robots. With the information collected by the "skin" sensors, robots can use so-called haptics to identify the surrounding conditions and find the best course of action.

In addition, sensors are also an indispensable part of building a smart city. With the help of sensors, the elevator will only start when someone is riding, helping to save energy. The small black box on the side of the traffic lights can send a signal to the nearby receiver in the hands of the blind to remind him of the approaching intersection.

Market scale rapid expansion

Smart life connects all kinds of items in life together. The growth of the Internet of Things has become an indisputable fact. According to IDC's forecast, the global IoT market will grow from $5.4 trillion in 2013 to $7.3 trillion in 2017. The rise of a series of new lifestyles such as smart homes and wearable devices has brought gold to the industry chain. Including MEMS sensors, etc., as the core of the upstream technology of the industrial chain, MEMS sensor systems originally used in automobiles and smart phones have begun to enter the field of wearable devices.

According to research firm Research and Markets, the market value of global consumer electronics sensors in 2013 was US$15.27 billion, and will expand at a compound annual growth rate of 9.7%, reaching US$29.25 billion by 2020.

This proliferation of hot spots has footprints on a global scale. In China, at the national television teleconference on the Internet of Things at the end of this week, Ma Kai, member of the Political Bureau of the CPC Central Committee and vice premier of the State Council, pointed out that it is necessary to break through the principles of "demand traction, key leapfrogging, support development, and lead the future" and strive to break through. Core chips, smart sensors and other core key technologies.

And more and more tech giants have noticed the business opportunities. Touch-fingerprints was developed by finger-print Cards, a fingerprint technology company from Europe. The CEO of the company, John Karlszt, said: "At least seven or eight companies will launch smartphones with touch sensors in 2014. "The company plans to reach a cooperation agreement with most handset manufacturers.

According to data from research firm GrandView, by 2020, global shipments of image sensors are expected to reach 3 billion, with a compound annual growth rate of 6.7% from 2014 to 2020, and the value of this global market will reach in 2020. With US$12 billion, the Asia Pacific region will become the fastest growing region. According to MarketsandMarkets' research, the value of the medical image sensor market will be 10.75 billion U.S. dollars by 2018, with an average annual compound growth rate of 3.84%. Shipments in 2013 were 1.6 billion, and by 2018 will reach 3 billion.

As a veteran of seven sensor-related ventures, Yanus Burizek, vice president of MEMS and sensor solutions at Fairchild Semiconductor, is known by many as the "father of sensors." Last year, he and the pioneer of the sensor network, the Berkeley Sensors and Actuators Center in the United States, and Albert Pisano, dean of the current College of Engineering at the University of California, San Diego, jointly decided to initiate this idea.

According to their plan, equipment and system related companies from around the world will establish a society that uses 1 trillion sensors each year. This is equivalent to an average of 150 sensors per person per year in the world, which is about 100 times the current demand. They imagine that what is now unrelated to the sensors can be equipped with sensors, enabling a world in which everything can be connected to ICTs, such as adding sensors that can dissolve automatically in tablets.

At the dawn of this vision, there were already 3.5 billion sensors in the world. In 2007, this figure was only 10 million.

According to Cisco's data, by 2020, the number of items connected to the Internet is expected to reach 50 billion, accounting for 2.7% of global items. The connection costs will decrease at a compound annual growth rate of 25% between 2012 and 2020.

This became one of the important reasons for Janusz Brizek's plan. He said, "This may be the largest business in the history of electronic devices."

Brezek pointed out that in addition to the Internet of Things, there are many aspects that boost the demand for sensors, including digital health that redefines the medical industry, the Earth's central nervous system trying to global environmental pollution, earthquakes, tsunami, weather forecasting and oil exploration. Make forecasts and more. In addition, many companies are trying to measure human feelings, feelings and emotions.

For example, one of the technologies being developed now is to look at your face and read your mood. Many companies are researching the emotions that are extracted from your body and nervous system using multiple types of sensing, such as optical image processing, extracting information from sounds, or extracting information from your nervous system.

Japanese media has cited Professor Keiji Kuroda of the Department of Electronics Engineering at Keio University's Institute of Technology as saying that people will first embrace the development of "big data and small sensors". After the engineering workstation era, the PC era, and the mobile phone era, this era will bring about a quantum leap for semiconductors, and this era will come in 2015.

According to the report, one of the latest trends in wearable products is to integrate data collection and sensors internally, and to offload algorithms with large amounts of computations into the cloud, or clusters, and use the superior capabilities of cloud computing to achieve intelligence. The reasons for the rapid development of sensors include the use of electronic components such as sensors, which are biased towards the potential demand for smart phones and feature phones, sensors in social infrastructure, and the ICT industry's desire to use more digital data.
grow light strip, grow strip, led strip grow plants, led grow light strip review,led grow light strip kit