During the Spring Festival, the home appliance market continued to sell, and consumers also realized a lot of benefits. Now Valentine's Day and Lantern Festival are coming soon, I believe that the new round of promotion will be more powerful. If you have a plan to buy a TV in the near future, it is recommended to consider the LED backlight TV that is selling more popular now. Compared with the traditional CCFL backlight TV, it has greatly improved the contrast and color expression of the screen, and it is more energy-saving and environmentally friendly. . Today's Xiaobian recommended for everyone is a few good performance LED TV, interested friends can pay attention.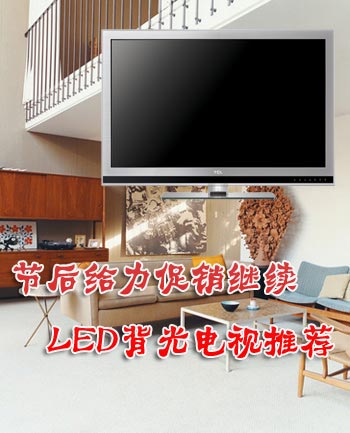 Click here to view all news photos
New Smart LED TCL L42V6200DEG TV
TCL V6200 series LED intelligent Internet TV is a new product listed on the market. The machine adopts the latest LED backlight and black crystal screen, which is outstanding in image quality. The top design is also eye-catching. 7490 yuan, it is worthy of attention.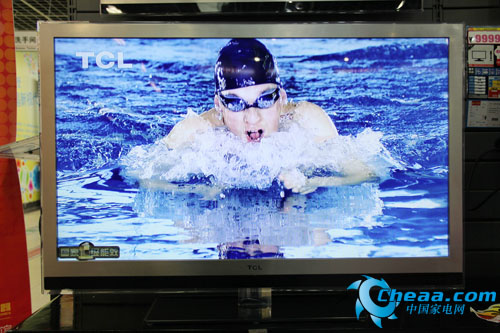 TCL L42V6200DEG LCD TV
In terms of appearance, the TCL L42V6200DEG TV has got rid of the black border design of the conventional TV. The V6200 incorporates the concept of suspension in the overall design, using metal wire drawing and crystal edging technology, while the backlight sensing button and multi-faceted crystal pillar show the noble quality in the details. The application of the new generation of LED backlight technology makes the body very slim, with the black crystal screen bright and mirror-like, the whole machine gives people a feeling of elegance.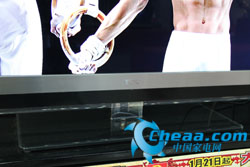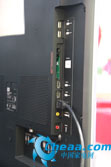 In terms of performance, the TCL V6200 series of smart TVs has many new features such as online upgrades, smart app stores, and full-scale Internet entertainment functions. Not only can new TVs be upgraded online after new features appear in the background, but they can also be installed like smartphones. Software, through the software can achieve online shopping, query information, browse magazines, watch news and so on.
In addition, TCL V6200 series uses a black crystal screen, a new generation of LED backlight technology, effectively improve the picture contrast and color expression. The latest Nautilus ultra-thin sound system design enables the speaker unit to emit ultra-thin shock-proof subwoofer, which has an ultra-thin appearance and can effectively prevent distortion of sound effects.
Interface, TCL L42V6200DEG LCD TV has 3 sets of HDMI1.3 terminal, 2 USB interface, color difference terminal, PCMCIA card slot and other common interfaces, including PCMCIA card slot design, making V6200 intelligent LED TV with "digital TV integrated machine" function You can watch HD programs without going through the set-top box.
Comments: TCL L42V6200DEG TV is a high-end technology LED TV, a new Chinese digital interactive platform, top black crystal screen, Nautilus ultra-thin sound system and other high-end technology applications, making the machine performance outstanding. At present, the market price is 7,490 yuan, and interested friends can go to the store to see.
TCL L42V6200DEG
[Reference price] 7490 yuan
Metal USB memory sticks is stand out from common USB drives and have more than 70 styles metal USB Flash drives for your choose .such as Gold bar USB drives,USB Key shape series and Metal Racing card .. All of them can do laser engraved LOGO or silkscreen. It looks amazing with laser engraved LOGO or any message that you want to show. Metal USB memory sticks also classify many different materials , zinc Alloy,stainless steel and aluminum . They have different advantage. The Aluminum USB drives can do kinds of different colors .Metal USB is on behalf of high quality company gifts to market your brand ,contact with us for more information about metal USB series .
Metal USB Flash Drive,Micro USB Flash Drive,Metal USB Stick,Metal Flash Drive
Custom Usb Gift company limited , http://www.customusbgift.com