The landscape lighting makes the night city more colorful, and the illuminating lights also make the public feel the great charm of high-tech lighting facilities. To say that the most fashionable lighting facilities in the moment are LEDs (light-emitting diodes), it is recognized as one of the most promising high-tech products in the 21st century.
In recent years, outdoor landscape lighting in major cities in China has increasingly applied LED products, such as municipal lighting beautification projects, lighting projects in scenic areas, hotels, hotels, residential areas and major architectural lighting projects. LEDs replace traditional neon lights.
The just-concluded "Creative Lighting Beijing" international lighting show has applied a large number of LED lighting equipment. 16 designers from different fields use the unique and unique lighting works to let the public feel that the "lights" can not only satisfy the lighting function, but also greatly enrich the artistic expression. Then, in the context of the blooming landscape of LED landscape lighting products, how to apply such facilities more scientifically, the reporter interviewed Ding Ping, the general manager of the China branch of the lighting design partner firm of Laitingdi, which specializes in lighting design.
Ding Ping told reporters that the popularity of LED lighting products is due to its many excellent performance. First of all, LED lighting energy-saving, environmentally friendly, long life, single-tube power is only 0.03 to 0.06 watts, and the driving voltage is low (1.5 to 3.5 volts), the current is small (15 to 18 mA), in the case of the same lighting effect, The power consumption is only one-eighth of that of incandescent lamps and one-half of fluorescent lamps.
Second, the light source structure of the LED is lightweight (epoxy package), small in size, easy to hide, and can adapt to a variety of geometric sizes and different space sizes. It is a solid light source, does not inflate, does not have gas sealing problems, does not require a glass casing, is resistant to impact, and is resistant to vibration. It has good controllability, fast response time, and can be repeatedly turned on and off frequently.
Third, the color of the LED light source is pure and rich, and it can evolve any color, and can also form a variety of shapes such as dots, lines, faces, balls, etc., and the landscaping effect is more flexible. "LED is a weak electric product, and there is no electric shock accident when touched by human hands. This also gives visitors a close-up experience of LED lighting works and creates opportunities for interaction between the public and design works," said Ding Ping.
Despite the rapid development of LED products in the domestic landscape lighting industry, Ding Ping believes that the large-scale application of such lighting facilities in various regions still takes time, and there are some problems in the current application. . Ding Ping pointed out that at present, domestic LED product manufacturers are mixed, and there is no uniform model classification for such products. Most of them are set by the manufacturers themselves or customized according to the needs of the project, which causes inconvenience for later replacement. In particular, some products are rough in work and seriously affect the service life.
"Although LED products have obvious advantages, designers and users should treat such products rationally." Ding Ping said that in terms of designers, it is necessary to establish a sustainable use concept and correctly match LED products according to project function requirements. Maximize the advanced nature of the product, realize the full integration of art and technology, and do not let landscape works become product installations.
"LEDs include different types of large wattages, small wattages, etc. Different lighting requirements for lighting projects are different. These are important elements that determine the content of the design and even the final landscape effect. Designers should be 'designed according to needs' and reasonable During the construction process, the signal lines, power lines and other facilities must be laid in strict accordance with the regulations to ensure normal and safe use in the later period."
LED does not have "King Kong is not bad body", it will also be unstable due to color temperature, waterproof, heat dissipation problems. Therefore, if improperly used, light decay will also occur, and the user should be clear about this.
"LED products as high-tech products, the price is relatively high, local government managers still have to start from the perspective of functional needs, economic strength, to avoid blindly following the wind, resulting in waste of materials, funds, energy." Ding Ping reminded.
With spiralling energy costs accompanying the constant need to replace bulbs and tubes our 2 ranges of Marine Aquarium Lighting makes perfect sense.A conservative savings in electricity consumption of up to 50% can be achieved over metal halides and 25% onT5 Fluorescents.
2 Manual dimmers for White, Blue change the intensity of lighting
Simulates the sunset and sunrise
55pcs 3w leds offer lighting to tank effectively
Adjustable kits, detachable cords
Philizon Lighting is dedicated to provide high quality and durable lighting product for customer with very competitive price.Our products mainly foucs on Led Grow Lights and LED Aquarium Light .The equipment and materials to produce Hydroponics Led Grow Light and marine Aquarium Led Light fixture imported from Taiwan, Japan, Korea and Unites States, such as automatic SMT machine, reflowsoldering machine,all kinds of electric test equipment, large integrating sphere and such sorts of productionand R&D equipment.

Item Display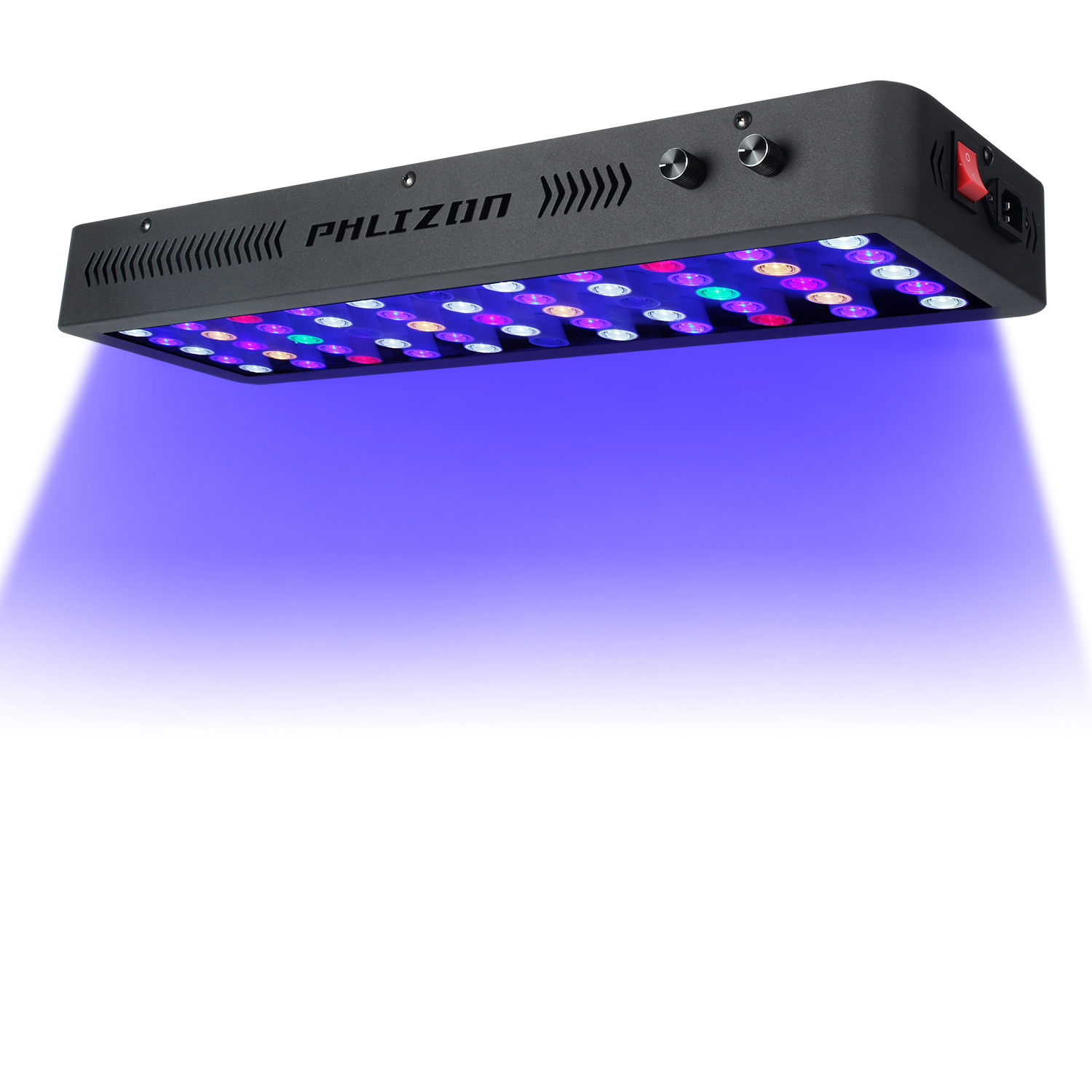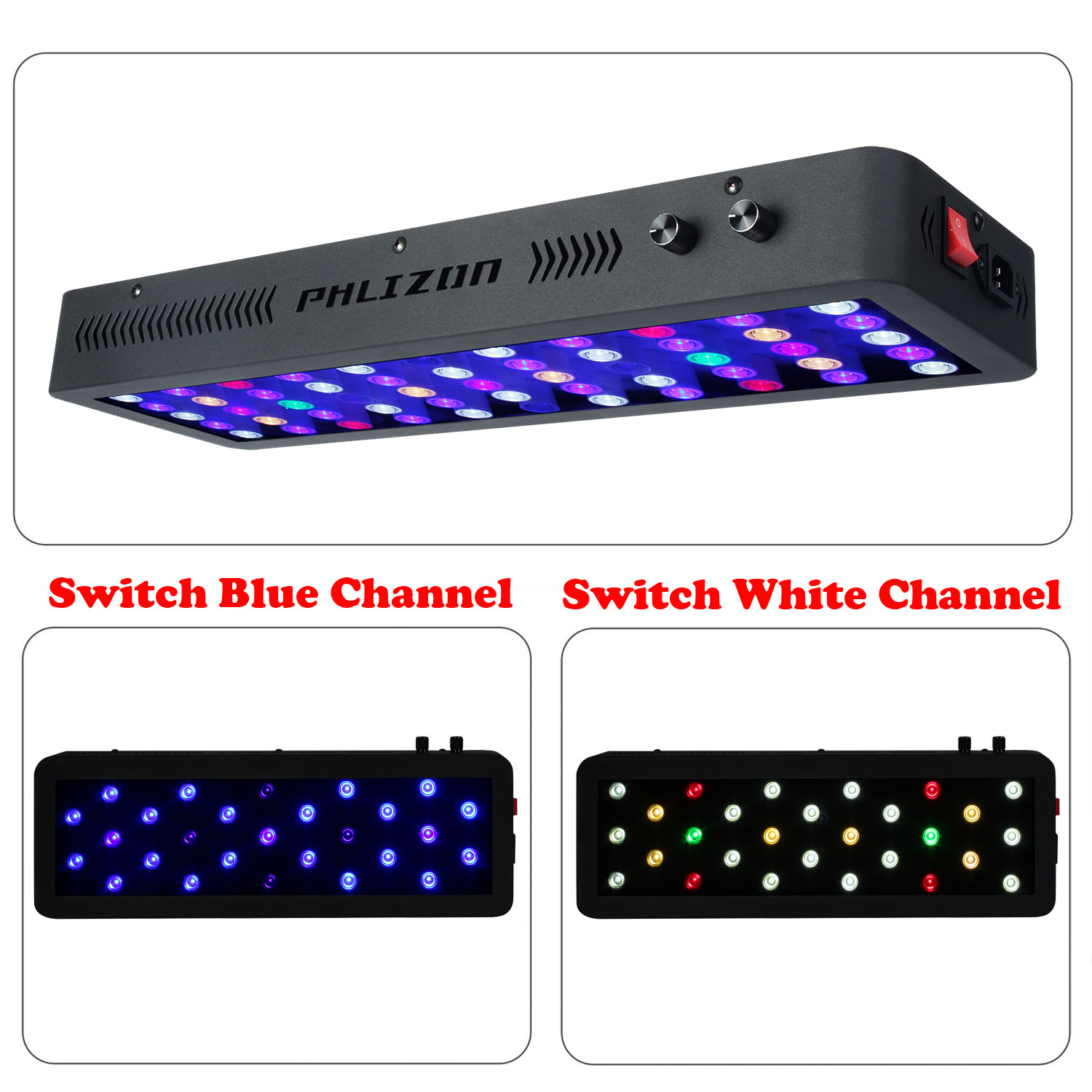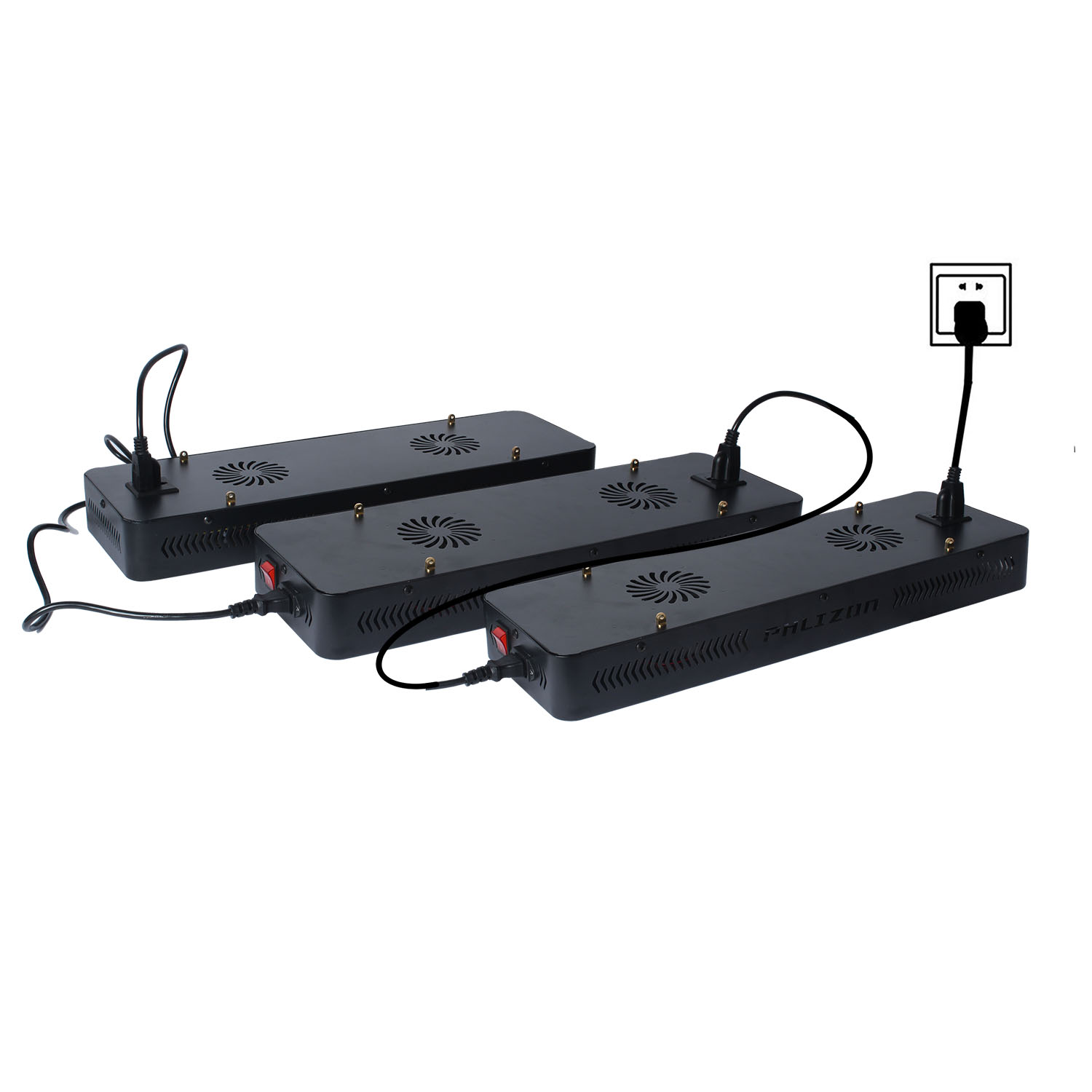 Key Features
1.The lifespan is over 50000 hours,low maintenance costs.
2.Energy conservation,saving over 80% energy than the traditional HPS.
3.High light efficiency,90% of the light will be absorbed by the aquatic plants,while just 8%-10% to the HPS.
4.Build-in cooling system,could solve the heat dissipation excellently.
5.Built-in power supply, CE approved, No setup required, just simpler and safer plugs directly into AC85V-264V, no reflector & ballast needed.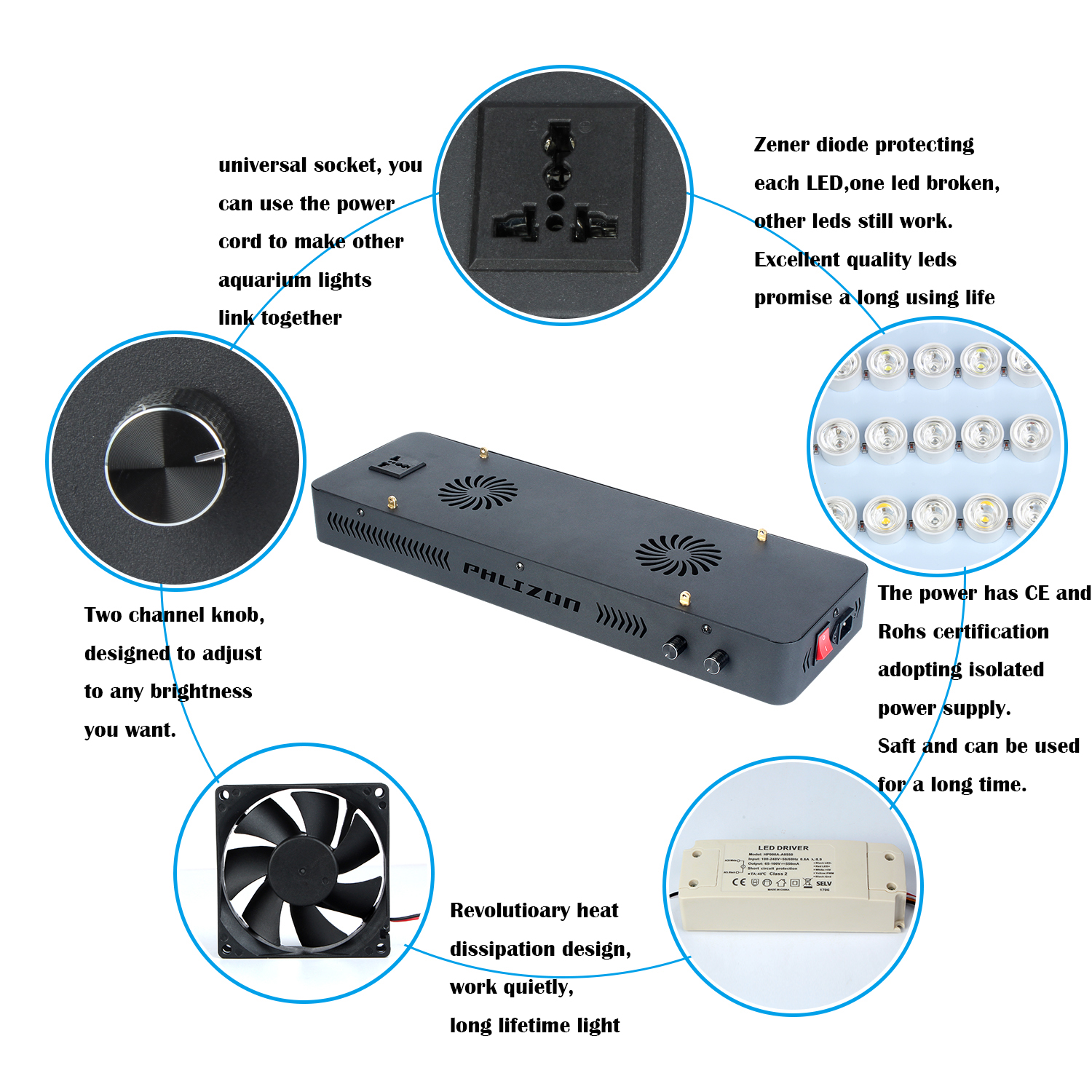 Package Include
1 X Led Aquarium Light
1 X Free Hanging Kit
1X Free Power Cord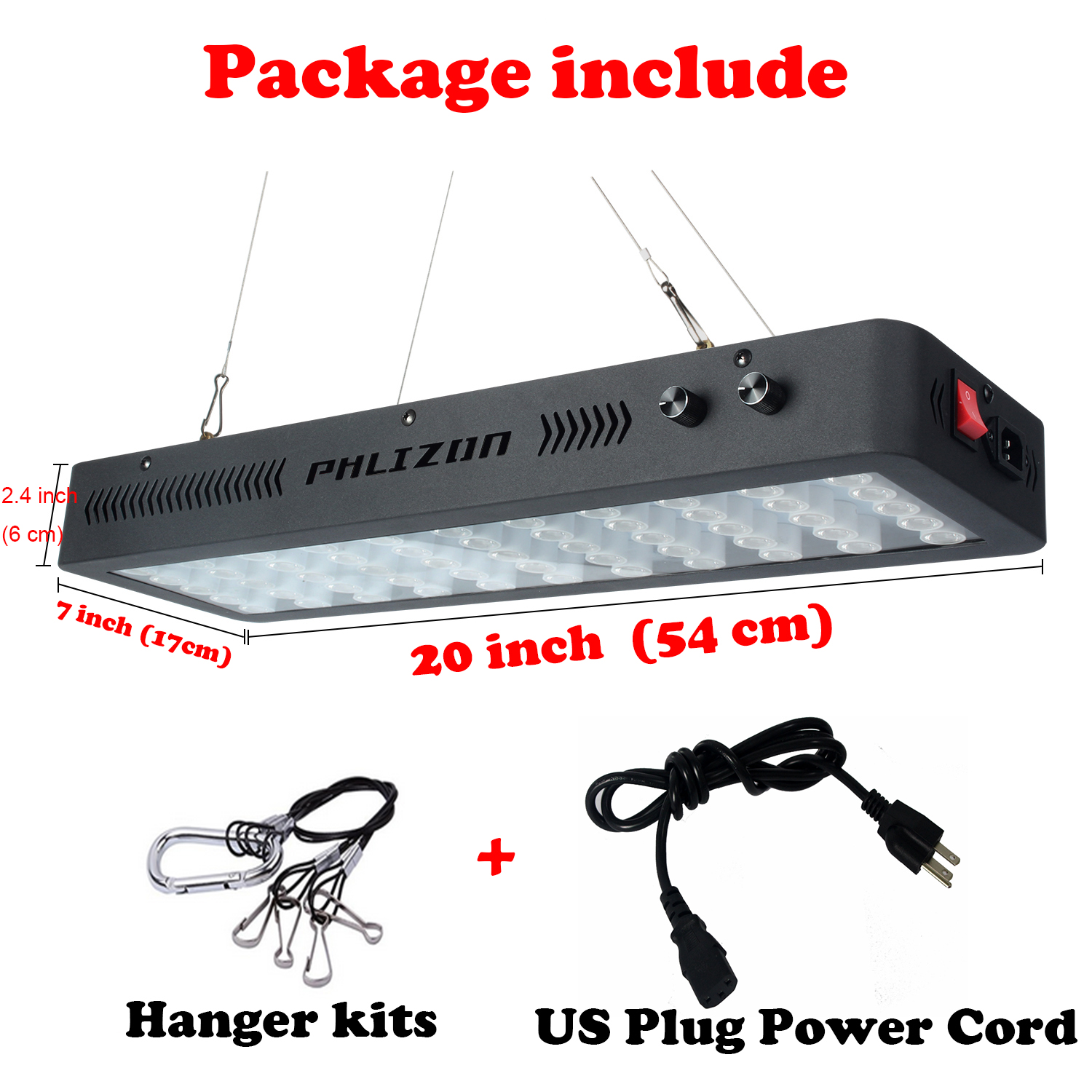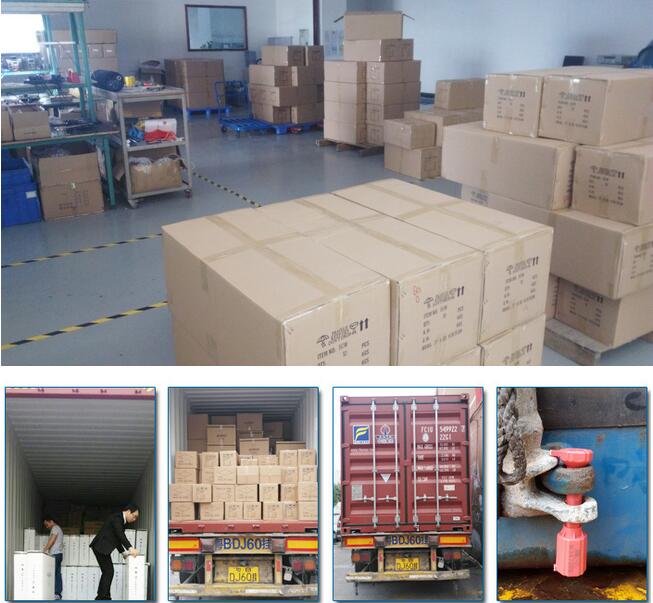 All the lamps have passed strict quality examination and are packed carefully before shipping.In order that our customers get high quality lamps,we attach importance to every details.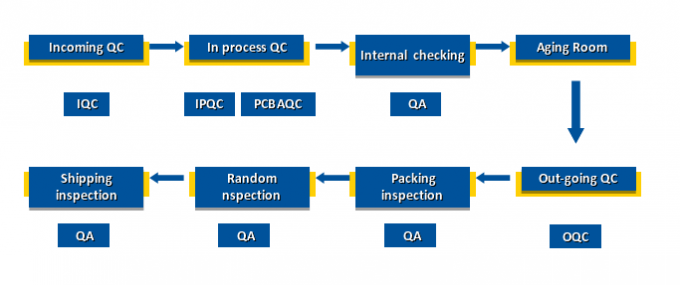 Application
1. coral reef lighting,fish tank lighting,coral reef tank lighting
2. Aquarium Lighting ,aquarium art,aquarium shop,aquarim centre
3. fish bowl lighting,fish lighting,freshwater lighting,saltwater lighting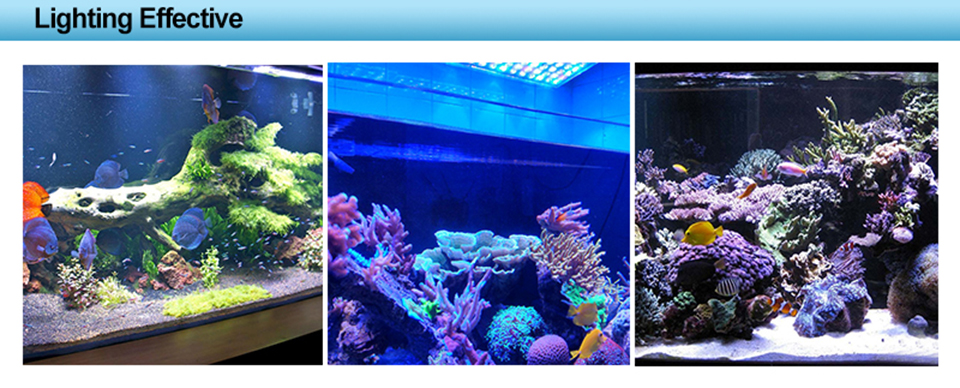 Our Led Plant Grow Light and led aquarium lamp are popular in led market,cause its elegant outlook and its high quality and competitive price.We are eager to kick off cooperation with you, our valuable customers. Let`s work together and save the energy.
Warmly welcome to visit Philizon in Shenzhen China.
Marine Aquarium Lighting
Marine Aquarium Lighting,Marine Led Aquarium Lighting,Marine Led Lighting,Marine Aquarium Led Lighting
Shenzhen Phlizon Technology Co.,Ltd. , http://www.philizon.com