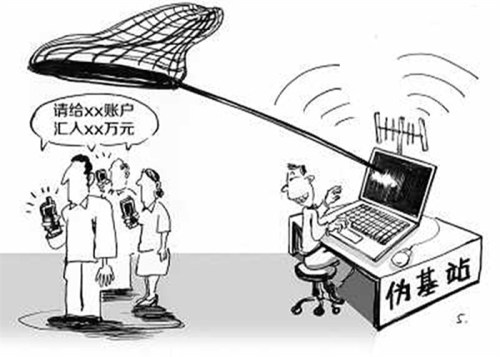 When small advertisement papers everywhere are affixed to the streets of a city, as citizens, you can believe it or not; when you can use junk and illegal text messages to invade the mobile phone from time to time, your life is really harassed.
According to the "Spam SMS Report for the First Half of 2013" ​​recently released by the Beijing Regional Website Joint Provisioning Platform, in the first half of this year, the total number of spam messages in China exceeded 200 billion, with an average of more than 150 Chinese messages received.
When you walk on a busy street, you may have entered the harassment trap.
Recently, the Beijing News reporter investigated that there were short-messaging distributors on the streets of Beijing. They would drive a car and carry a bulk SMS device called a pseudo-base station. According to the requirements of merchants, they would send advertisements and illegal messages, and hundreds of meters around them. If there is no protection for mobile phones, none will survive.
So what is a pseudo base station?
The "pseudo-base station" is an illegal radio transmission device. It consists of a laptop computer, a transmitter, an antenna, a mobile phone, a battery, and a power converter. The mobile phone is used to measure the frequency, and it reaches a certain point. After this area, the mobile station can determine the frequencies of the base stations in this area, and then input the frequency points and the contents of the short messages into the computer-installed program to start large batches. If you do not know the mobile number of the other party, you can Makes nearby users' mobile phones receive text messages. The number displayed by sending a text message is generally more than ten digits, and the specific number can be arbitrarily created. Sending short messages in this way does not require payment to the communications company, which saves a considerable amount of advertising costs and has an accurate audience range.
Whatever you are a group or individual, we will do our best to provide you with accurate and comprehensive message about Magnetic Light Accessories!