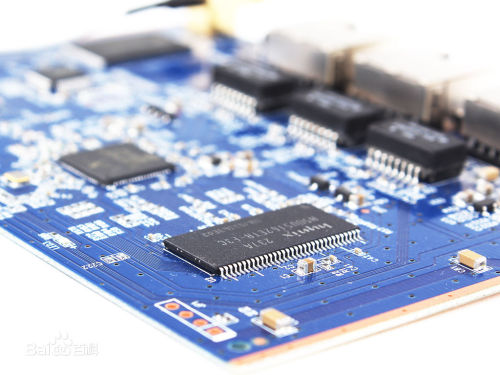 Is your router smart enough?

Smart routers: intelligent routers, compared to ordinary routers, have an independent operating system like a personal computer. Users can install various applications, control their own bandwidth, control the number of users online, and control their own web pages. , self-control online time, at the same time have a strong USB sharing capabilities, truly intelligent management of networks and devices.

1. Function introduction supports all major browsers

The smart wireless router is well compatible with all major current browser kernels, maximizing user-to-router configuration;

Windows XP, government, bank and domestic browser status;

Supported browsers are: Microsoft IE, Mozilla Firefox, Apple Safari, Opera, Google Chrome;

360 browsers, Maxthon, Tencent TT, and Window of the World browsers are browsers that use the IE kernel.

Setup Wizard and Quick Setup

The setup wizard and quick setup are all developed for the convenience of the user. The user can simply set several parameters and go online.

Support WAN connection type automatic inspection

Automatically detect the user's connection mode to facilitate the user's configuration of the router.

Support automatic detection of WAN port status and automatic start of WAN connection

According to the WAN port connection status automatically disconnect or start WAN connection.

Supports real-time display of WAN connection status

According to the WAN connection status, the currently displayed WAN connection information is automatically updated.

Secure "one machine one code" wireless encryption mechanism

According to the MAC address, the key of the wireless network is automatically generated. Each router uses a different default key and thoroughly follows the LAN card to say goodbye.

Supports wireless AP scanning

When configuring a WDS or AP Client, you can use the AP scanning function to automatically search for surrounding APs to facilitate router configuration.

Support AP Client function

The AP Client function allows the router to use wireless as the WAN access interface, which facilitates wireless expansion of APs that do not support WDS.

Support QoS function

QoS support for bandwidth limitations based on IP and service types

Supports one button switch wireless function

Can open or close the wireless network with one click;

There is no memory effect in the open and closed state. After the router is restarted, the state of the wireless network set in the router is restored.

The status switch button can be short pressed, long press no effect;

Supports the ability to display the number of online users in real time

The number of people online will be displayed on the digital tube;

The maximum update time for online users is 45 seconds.

Up to 99 devices are online at the same time.

2. Smart Router Features

Support QoS function: QoS support bandwidth limitation based on IP and service type

Manage upload and download bandwidth of specified IP or port as required

One-click closure for online TV video software

Minimum bandwidth guarantee function, network usage is high and I don't lose cards

Can be controlled according to time, in addition can rule out unrestricted IP range! Multiple WAN (wide area network) access

Support automatic detection of WAN port status and automatic start of WAN connection

Supports real-time display of WAN connection status

Supports wireless AP scanning

Support APClient function

Using MIMO technology to extend wireless signals to more than 3 times the original IEEE 802.11g standard

Supports PPPOE, dynamic IP, static IP and other broadband access methods

Support TCP/IP, PPPOE, DHCP, ICMP, NAT and other protocols

Supports roaming

Built-in DHCP server for static address assignment

Supports virtual servers, DMZ hosts

Built-in firewall supports IP address, MAC address, and domain name address filtering, which can flexibly control Internet access and time

Supports Upnp and static routes

Provides 64/128-bit WEP encryption, supports advanced encryption and security mechanisms such as WPA and 802.1X

Support remote web management, full Chinese configuration interface

Support software upgrade

Supports MAC address modification and cloning

Provides simple configuration and monitoring procedures

Smart at your fingertips.
Here are some silicone bracelets photos for your ref .
Embossed Silicone Bracelets,Printed Silicone Bracelets,Silicone Diffuser Bracelet,Silicone Bead Bracelet,Silicone Wristband Watch,Silicone Bangles
OK Silicone Gift Co., Ltd. , https://www.oemsiliconegift.com