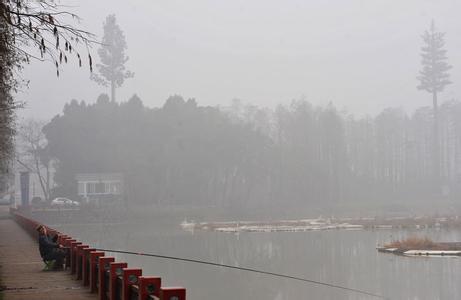 In the past few days, fog and haze have obstructed the central and eastern regions of China. For a time, PM2.5 has become a hot topic for public discussion. On December 6th, the reporter visited several large supermarkets and home appliance stores in the urban area. He found signs of hot selling related to PM2.5-related masks, air purifiers, etc. Merchants rushed to fight smog with the banner of "anti-fog and haze". Masks, fruits and vegetables, cosmetics, etc. attract consumers' attention. According to industry sources, the current market for air purification products is a mixed bag, and consumers are advised to purchase them carefully according to their own needs.
Status Quo Anti-PM2.5 Product Sales Fire On the morning of December 6, the reporter visited several large supermarkets and home appliance stores in the urban area and found that air purifiers had a different degree of sales.
Ms. Cao, a salesperson of a brand of air purifier in Xinliandian Xinhua Store, told reporters that since the beginning of this year's winter, the sales volume of air purifiers has grown significantly. From November to now, the brand sold nearly 20 units in one month. Ms. Yang, the person in charge of the small appliances division of the mall, said: "Compared with the same period of previous years, sales this year have increased by a big margin, about 40%, which may also be related to the hazy weather in the city." Later, the reporter visited Gu De. Plaza, Gome Appliances and other home appliances stores, staff said that the recent air purifier sold very well. "A lot of consumers are purchasing air purifiers that are aimed at removing PM2.5," said a shop assistant at the Gude Plaza air purifier counter.
Many citizens stated that the recent hazy weather is serious and they are ready to buy an air purifier for fear of air quality. Ms. Liu, who lives in the district of Fuhai Renju of the High-tech Zone, told reporters: "Now the air pollution is so serious. There are old people and children at home. You can wear a mask when you go out. You have to use an air purifier at home."
Confronted with the online warning that "air pollution is more terrible than SARS", many citizens choose masks to prevent PM2.5. Reporters visited several pharmacies and found that ordinary non-woven masks, anti-pollen allergy masks, anti-mite masks and other dazzling, many customers consult to buy.
In addition to air purifiers and masks, green plants also played the "anti-PM2.5" brand. "Green plants can absorb dust from the air, reducing the PM2.5 value to a certain extent, and reducing the impact of hazy weather on the quality of air in the home." said the owner of a flower shop in the Huai Xin Flower Market at Weihe Road, Kuiwen District, entering the area. In November, sales of green plants increased significantly over the previous period.
Variety of market prices and different prices on the afternoon of December 6th, the reporter saw in a large home appliance store near the intersection of Fushou East Street and Beihai Road. The variety of air purifiers has various brands and models, and the price ranges from more than 1,000 yuan. Thousands of dollars range, some high-end brand air purifiers have even sold for nearly 10,000 yuan. A salesperson explained that some of the beautiful and functional air purifiers are in demand, and there are more pregnant women and babies at home.
"In addition to the functions of removing smoke, deodorizing, dusting, and removing formaldehyde, this air purifier has a good effect on removing PM2.5, and it also has a humidifying function." A brand of air purifier sales staff introduced Said, "This product uses anion technology, activated carbon filter, air 4 filter, it has a higher purification rate of formaldehyde and PM2.5." The reporter saw the brand's different models at 800 Between -7000 yuan, the price difference is wide.
The reporter saw from Taobao.com that the price of air purifiers ranges from a dozen yuan to several thousand yuan. Almost all of them have keywords such as "negative ions" and "activated carbon". Most of them are marked with formaldehyde, smoke, and dust. Sterilization, deodorization and other functions.
The masks on the market are also varied and the price difference is dazzling. On Taobao, the reporter searched for "PM2.5 masks." Taobao's page shows that there are hundreds of pages of products with different styles and brands, and prices range from 0.01 yuan to 888888 yuan.
In an interview, the reporter learned that many citizens have expressed their unclear choices about these "air products" of price disparity. "What kind is there, the price difference is so big, but the functions are also similar, I really do not know what to do." Ms. Wang, who lives in the Beihai Garden District of the High-tech Zone, said.
Remind the purification rate is often exaggerated. During the visit, the reporter found that many air purifier merchants advertised "high-efficiency filtration PM2.5" and "PM2.5 removal rate of up to 98%". Can these products with a wide range of prices achieve the effect of publicity in advertisements? For this reason, the reporter interviewed an insider who was engaged in sales of home appliances.
According to sources in the industry, the quality of the air purifiers of the big brands on the market is still trustworthy, but the purification rate of some products is actually not as high as that of PM2.5. "According to the sampling results of several major brands of air purifiers taken by the Shanghai Consumer Protection Committee in May this year, the PM2.5 purification rate of most of the samples was above 78%, and it really reached the so-called '99%' of publicity. There are only two. Actually, such indicators as formaldehyde purification rate, PM2.5 removal rate, etc., are all designed by the manufacturers according to consumer preferences, and there are no corresponding measurement standards, said the person in the industry.
The reporter learned that at present, the effect of PM2.5 removal on air purifiers has not yet been unified. The air purifiers in the industry are looking for third-party testing units to detect, and third-party testing agencies on the effect of PM2.5 purification of air purifiers. There is no uniform standard for identification and evaluation.
According to industry insiders, the current market for air purification products is chaotic. In addition to national requirements for safety, energy efficiency, etc., which are mandatory standards, the PM2.5 purification rate has become an indicator of public concern. Therefore, in order to protect the rights of consumers, It is hoped that the national standards will be further improved, relevant departments will increase their efforts to regulate and supervise the industry, and businesses should also strengthen self-discipline. In addition, consumers are advised to purchase air purifiers carefully according to their own needs.
All In One Solar Street Light ,Solar Parking Lot Lights,30W Solar Street Light,Solar Street Lamp Post