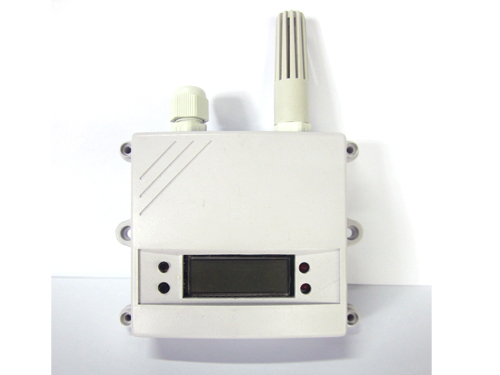 With the continuous development of the social economy, agricultural production is now inseparable from the monitoring and control of the environment. To achieve environmental monitoring and control also can not be separated from the sensor. Greenhouse planting needs to monitor and control parameters such as ambient temperature and humidity. In greenhouses, vegetables and indoor enclosures require high environmental temperature and humidity. The temperature of greenhouse vegetables is basically guaranteed at 20-30°C. The brooding temperature of the house is controlled at about 36°C. For the control of the temperature and humidity precision of the pig house, it is more focused on the control of temperature. Whether it is a young pig or an adult pig, when the ambient temperature is within a preferable range, the relative humidity of the indoor air is There is basically no effect on the production performance of the pig. Tests have shown that if the temperature is appropriate, the relative humidity changes from 45% to 95% and there is no abnormal weight gain in the pig. Considering comprehensively, the relative humidity suitable for pig life is 60%~80%. The cultivation of fungi is very demanding on the accuracy, and the air humidity is generally suitable for 85%-90%.

Xiamen Yingruifeng Electronic Technology Co., Ltd. recently promoted a wireless temperature and humidity sensor, which is dedicated to the monitoring of environmental temperature and humidity in agricultural breeding and planting fields. This wireless temperature and humidity sensor sets the sensor to become loose and has an LCD display. Temperature and humidity can be displayed intuitively. In addition, two 3V ordinary battery-powered, no external power supply, wall-mounted installation, can be applied to a variety of environments. Wireless communication, flexible networking, easy installation. The wireless temperature and humidity sensor is a smart wireless product integrating sensing and transmission. It accurately measures the temperature. The circuit part adopts professional linear processing and compensation to ensure the reliability and stability of the product, and at the same time, it ensures the long-term stability of the product. jobs. Wireless temperature and humidity sensors are widely used in greenhouses, industrial temperature measurement, archives, warehouses, computer rooms, building automation and other places. Able to monitor temperature and humidity in a wide range of locations. Use ordinary battery power, no data cable and power cable. It is easy to increase or decrease the layout of monitoring points, which greatly facilitates the installation of the system and saves the overall cost of wiring and maintenance.

The temperature and humidity sensors are just one node in the environmental monitoring system of the Agricultural IoT and smart agricultural solutions. It will also be equipped with air sensor, soil sensor, light sensor, CO2 and other sensors to form an environmental monitoring system. It will cooperate with wireless communication network to realize intelligent sensing, intelligent early warning, intelligent decision-making, intelligent analysis and expert online guidance for agricultural production environment, providing agricultural production Precise planting, visual management, and intelligent decision-making.

Outdoor Led String Lights,Best Outdoor String Lights,Outdoor Solar String Lights,Outdoor Party Lights
DONGGUAN JIANXING LIGHTING ELECTRIC APPLIANCES CO., LTD , https://www.rslightstring.com