As a new innovation in the domestic technology industry, it has been a high-end video solution provider and has been the leader of the industry. It is suddenly announced on the evening of September 19 that the VR mobile phone will be released soon. The VR mobile phone will be the world's first real VR phone in the sense. According to the company's announcement, the VR mobile phone can realize 360° full-dimensional spherical panoramic shooting, and the viewing angle can follow the plane boundary, restore the real space scene, bring immersive entertainment and experience, and it can be applied to 100 lines. Baiye's intelligent terminal. China Securities Journal reported that the world's first VR mobile phone developed and produced by Bao Qianli is expected to be launched in batches and in phases in November 2016.

According to the disclosure, this VR mobile phone adopts ten-core super-processing chip, which can reach 2.5GHz ultra-high running speed; 3 cluster CPU architecture provides intelligent gear switching, superior power balance capability; adopts MALI-T880 graphics processor; Netcom supports the three major operators in China; it adopts 5.5-inch FHD and 1080P retina screen design, using leading OLED technology. The reason why Baoqian VR mobile phone can be faster is that the external interpretation is based on the core competitive advantages of its precision opto-mechanical imaging + bionic intelligent algorithm, as well as the long-term accumulation of optical design and image processing technology. But is this VR phone mature? How is the experience? What are the advantages and disadvantages of foreign products?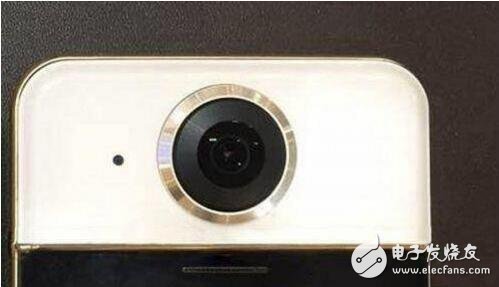 We should start with the market prospects of industrial development and the advantages of mobile phone manufacturers to do VR mobile phones.
VR mobile phone market prospects
Research firm TrendForce predicts that the global VR hardware and software production value will reach 6.7 billion US dollars in 2016, and will grow to 70 billion US dollars in 2020, the industry will usher in explosive growth.
In 2015, China's VR industry market size was 1.54 billion yuan, and it is expected to reach 5.66 billion yuan in 2016. The market size in 2020 is expected to exceed 55 billion yuan. Since 2015, the number of domestic capital and enterprises participating in the VR field has increased significantly.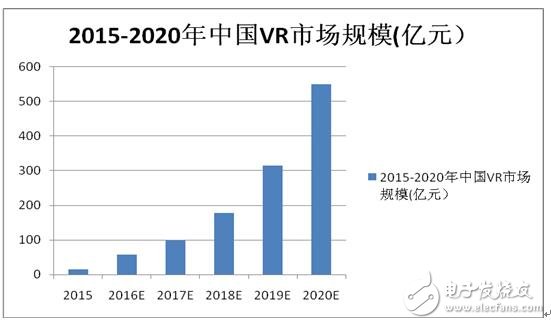 In recent years, the market for smart phones has become saturated, and technological innovations are unlikely to have major breakthroughs. Mobile phone homogenization is serious. In the context of the general lack of innovation in the mobile phone industry, mobile phone manufacturers are rushing to get a slice of the VR market.
Especially in China, smart phones have a large user scale, VR mobile phones are considered to be the mainstream VR devices in the future, and VR mobile phones are relatively low cost and promoted more quickly, which will effectively boost product sales.
Compared with the VR eye mask as a function of the playback device, the VR mobile phone is a VR content generator, which will effectively enhance the intelligent, cross-border and interesting nature of the mobile phone application, and is an intelligent terminal that can be applied to many industries, and has a broad prospect.
Mobile phone manufacturers do VR mobile phone advantages:
First, the hardware base advantage
VR's screen resolution, interaction mode, lightness and other technologies are quite similar to the hardware technology of mobile phones. Mobile phone manufacturers have strong hardware base advantages.
Second, the channel advantage
VR marketing channels are crucial, and mobile phones, as the most extensive mobile terminals, already have various channels such as offline and online, and mobile phone manufacturers have channel advantages.
Third, operational advantages
The mobile phone industry is the most competitive industry. The marketing bloody battle for many years has trained a number of excellent channel sales and management, marketing marketing talents. With the development of online channels in recent years, mobile phone marketing talents also have Internet sales. experience.

Domestic VR mobile phone challenge
1. Missing standards, content specifications
Establishing a sound VR standard system is the fundamental guarantee for the healthy development of the VR mobile phone industry. On September 29th, the China Electronics and Information Industry Development Research Institute, the State Key Laboratory of Virtual Reality Technology and Systems of Beijing University of Aeronautics and Astronautics, Goer Co., Ltd. and HTC Communications Co., Ltd. (HTC) will be the main enterprises in the field of virtual reality. The Virtual Reality Industry Alliance (IVRA), jointly initiated by the organization, has helped to promote this work in the country.
2. Mobile phone CPU, display and other hardware and systems are still difficult to meet the needs of VR
VR requires panoramic view, and also requires stereoscopic, real, and even requires a high 4K resolution picture. At present, the hardware and system of the mobile phone itself are difficult to meet, and the CPU and display cannot be upgraded like the PC level. These are all issues that need to be addressed.
3. VR mobile phone is waiting to mature, test corporate patience
Although the VR market, including the VR mobile phone market, is promising, it will take some time for technology and market to precipitate, which will test the company's capital strength and patience.


Plug Type Power Supply
Power supply plug types, it is 12v power supply. Plastic housing use ultrasonic process. EU,UK,USA, AU plug is available. 4 times aging test. 100% Enough Power, High efficiency 85%. .
Features:
Wide input range: AC 100V-240V, 50/60Hz.
Protections:short circuit, over current, overload,over voltage.
Customized AC plug, EU,UK,USA,AU Plug is available
100% full load burn-in test
Adopts No hole design, plastic housing use ultrasonic process,
it is No need any screw.
3 years warranty
Product application:
Application to CCTV, Access control,Alarm System.
Plug Type Power Supply,Power Supply Plug Type, Power Adaptor,Power Inverter
Guangdong Steady Technology Co.LTD , https://www.steadysmps.com