It is inevitable that the whole family will watch TV at home during the Spring Festival. So do you want to change to a new TV? The election is very important for TV. A large-screen TV with a size of 60, 65 or above can give you a full sense of being surrounded and happy to celebrate New Year with your family. Today Xiao Bian will recommend several large size TVs of 65 inches for everyone. Let's have a look together.
Skyworth 65G6 8799 yuan Skyworth G6 series TV uses 4K HDR technology, motion picture optimization technology, also has a sturdy metal body, Dolby certified front audio, features a lot of highlights, is Skyworth LCD TV's flagship product. One Skyworth 65G6 current official website quote 8799 yuan.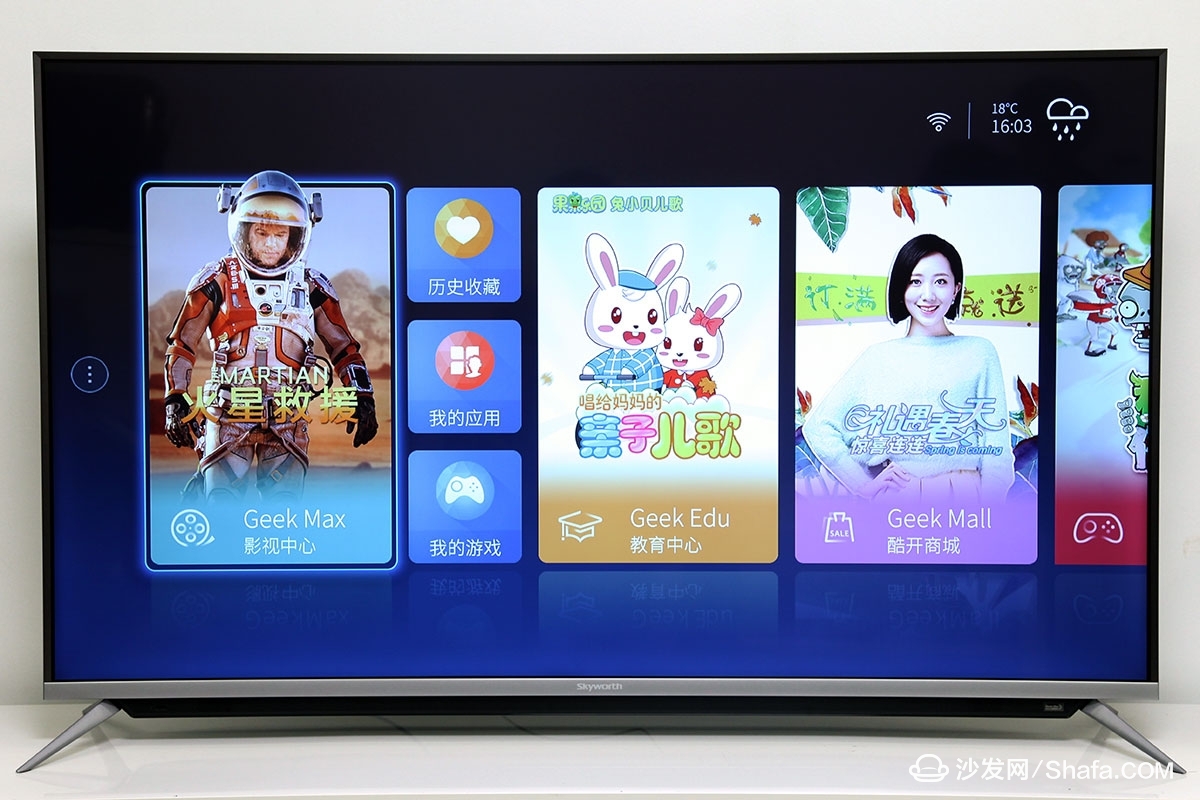 Skyworth G6 TV
Skyworth G6 TV has a variety of sizes such as 43, 49, 50, 55, 58, 60, 65 and 4K panels. Image processing includes 4K MEMC+ motion picture compensation and HDR technology to support H.265 and H.264 decoding. In terms of hardware configuration, Skyworth G6 TV adopts 64-bit Cortex A53 CPU, supports 10bit HDR decoding, and 1.5GB DDR3 memory + 8GB storage. Compared with the original E6200's 1.5GB+4GB solution, the Skyworth G6 has a larger storage capacity and smoother operation. It significantly improves image noise reduction, video loading, and program running speed.
Skyworth G6 TV's body shell is mostly made of metal materials, from the frame, front panel, base, backplane are all metal, called "steel wolf", and the material also uses a sandblasting process to improve texture. Ordinary TVs are mostly made of plastic. The disadvantage is that they are easily deformed and have poor quality. The metal body is sturdy and stable, and will not be deformed, which means protecting the LCD panel and preventing light leakage from the panel.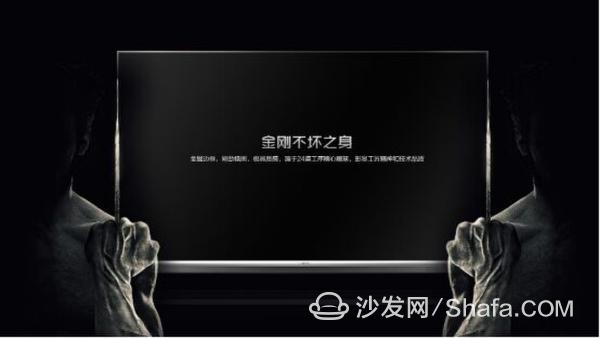 Skyworth G6 series TVs have HDR technology. Compared with ordinary images, HDR can provide more dynamic range and image details. With HDR's video and television mix, the colors presented by the TVs are more vivid, the contrast between the brightest and darkest pictures is clearer, the objects in the picture are more realistic, and the color gamut of the picture is also expanded, which greatly improves the picture quality of the TV. . The HDR of the Skyworth G6 series supports 10Bit HDR decoding. Compared with the common 8Bit HDR decoding, the Skyworth G6 series can express colors more meticulously, provide higher video quality, and show extraordinary sophistication in terms of color progression and change. In addition, Skyworth G6 series TV also has 4K MEMC+ anti-shake technology. When playing sports pictures or watching action movies, the screen is no longer confusing and more eye-safe.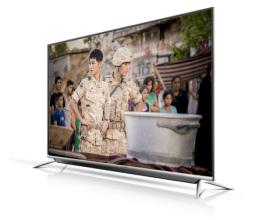 In terms of sound, the Geek Bar sound of the Skyworth G6 TV is also designed forward. This is better for treble transmission. If it is like an ordinary TV, it will sound dull and unclear. Skyworth G6 TV's Geek Bar is equipped with Dolby Stereo, Dolby certified, capable of decoding Dolby sound and simulating 5.1 surround sound. The biggest feature of Dolby speakers is surround sound and wide range of sound. The general audio is only the left, middle and right speakers, and Dolby simulates the left surround, right surround and subwoofer on the left, middle and right bases to restore the most authentic Dolby sound.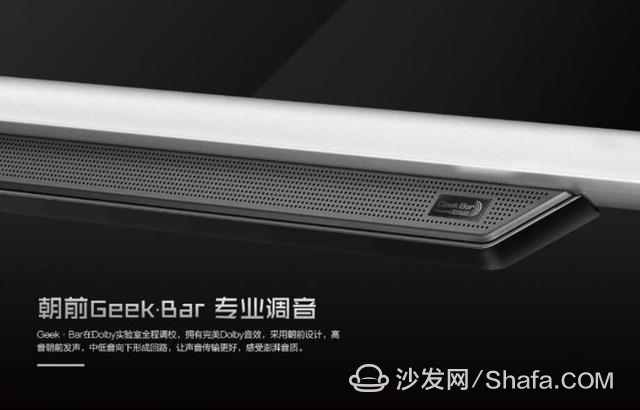 As for the system, the Skyworth G6 series adopts a cool open system, which has a fast response with quick startup, fast operation, and fast operation. In terms of content, Skyworth G6 TV uses iQIYI's video resources, mass-produced movies, TV shows, and variety shows to be updated regularly, with independent broadcast content to watch at will. In addition, audio and video entertainment functions such as game functions "Geek Box" and music "Geek Pod" are provided.
Skyworth G6 TV is mainly for the mid-range market, with HDR technology is a good feature highlights. Currently quoted at 8,799 yuan, interested friends can pay attention.
After watching the top LCD flagship, if you think expensive, let's look at the cheaper ones.
Millet TV 3S 5999 yuan millet TV 3S, thickness of only 9.9mm, using metal frame + metal brushed backplane + split design; original Samsung 4K screen, but also invited the Apple iPad supplier to design the TV's LED backlight system , Has a 5th generation image quality engine, support for HDR; equipped with a 64-bit flagship processor Amlogic T966, and a newly designed independent sound, support for Dolby and DTS hardware-level decoding.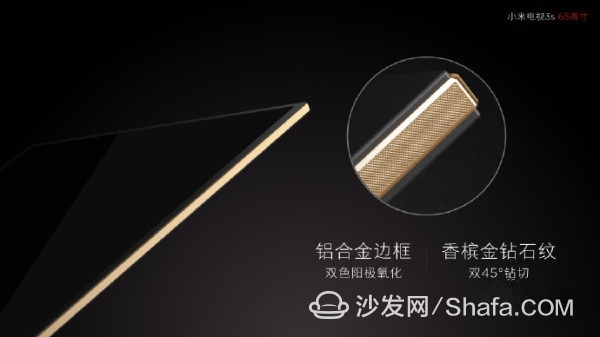 Millet TV 3S original Samsung 4K screen
Millet TV 3S 65-inch metal frame + metal brushed backplane + split design, thin to 9.9mm; original Samsung 4K screen, with the 5th-generation image engine, support for HDR; equipped with quad-core 64-bit flagship processor Amlogic The T966 and a newly designed stand-alone speaker support Dolby and DTS hardware-level decoding.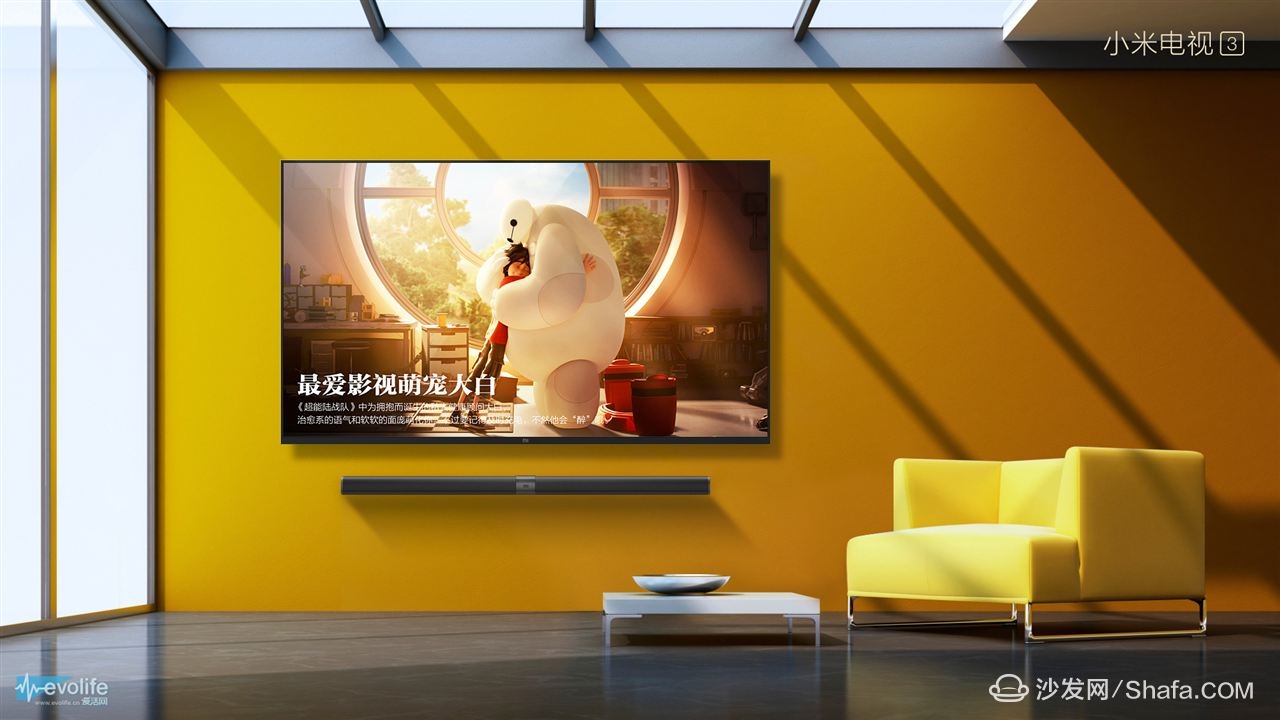 Millet TV 3S debut AI blessing system / 65 inches 4999 yuan
On the software side, Xiaomi TV officially introduced support for Tencent video on the basis of iQIYI and Youku, and it also pre-installed all the copyrighted content of Tencent video. In the past 6 months, Xiaomi TV's content has soared by 180%. Television has a total of 27,000 movies; Xiaomi TV also has a realistic TOP10 ratings rating for the first half of 2016, including the 2016 Rio Olympic Games, the European Cup and other major international sporting events; it also has a karaoke music library that is updated synchronously (China Audiovisual Copyright Collective Management Association copyright), with the largest KTV system supplier Lei Shi KTV (covering 1 million KTV rooms in the country).
In order to allow users to find the right resources in a wide range of TV content in time, Mr Brain's artificial intelligence was introduced. Mr Brain supports deep learning, which helps users better find the movies they like to watch. It also supports the learning of the user's family and user habits.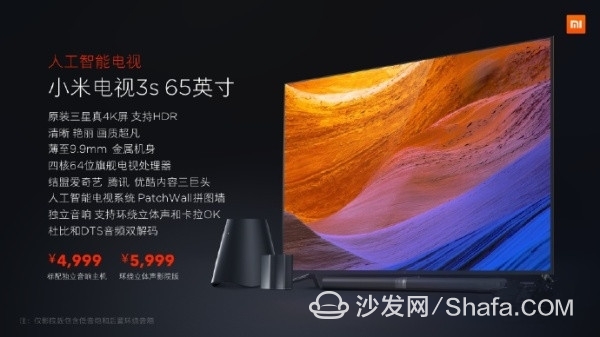 Millet TV 3S debut AI blessing system / 65 inch home theater version 5999 yuan
Based on iQIYI and Youku, Xiaomi TV has added support for all copyright content of Tencent Video. At this point, Xiaomi TV has won the content of iQiyi, Tencent Video, and Youku.com to create a true content ecology. In the past six months, Xiaomi TV content has surged 1.8 times.
In addition, millet TV 3S also provides millet TV 3S 65 inch home theater package (five sets), a full set of 5999 yuan. Millet TV 3S 65 inch home theater package provides a new design subwoofer, volume increase 75%, bass super shock; rear surround speakers, 2.25 inch full-range speaker, high tone, midrange, bass Shen; and 5G wireless connection The scheme is free from wiring. too expensive? Do not be afraid! Millet TV 3s also has a 55-inch version, for only 3499 yuan!
Haier Moka 65K5 4299 yuan Haier Mocha 65K5 smart LCD TV is a relatively inexpensive 65-inch large-screen TV.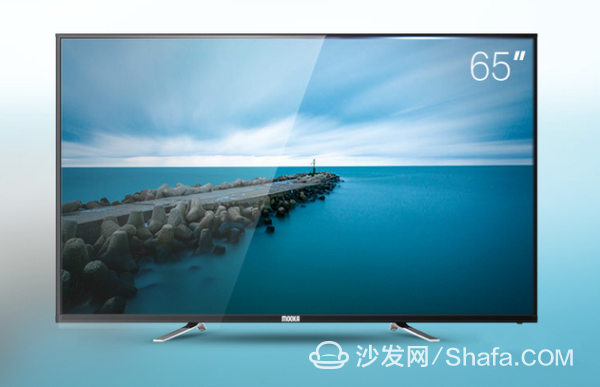 The Haier Mocha 65K5 smart LCD TV has a relatively high value of appearance. The narrow-edge design of the TV not only looks elegant and elegant, but also matches the large 65-inch screen, making the screen more visually appealing. The inner part of the TV is also "awesome." The Haier Moka 65K5 TV adopts a two-core ARM 65-bit + quad-core MaliT720 + 4GB ROM, which can respond quickly when watching TV without worrying about ghosting on the screen. At the same time, the television can display 2,070,600 pixels, restoring the true details of the picture.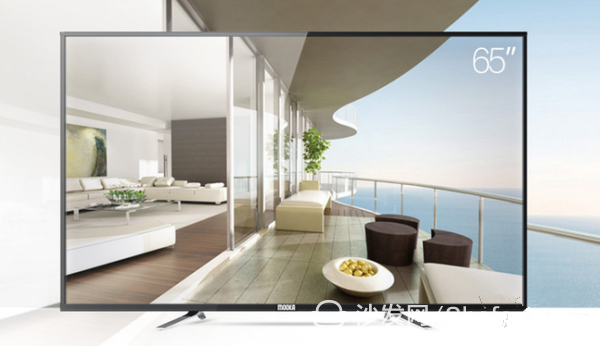 In terms of sound, the Haier Moka 65K5 smart LCD TV can provide perfect cinematic sound effects, so that you can "listen" visual shock.
As a smart TV, Haier Mocha 65K5 smart LCD TV also has quite a lot of entertainment content. The TV is equipped with Android 4.4 system TV operation, can fully adapt to six-core processor, with the advantages of fast boot, fast startup, fast update. In terms of content, TV has a complete Internet ecosystem. The rich video resources of Galaxy's iQiyi are built into the TV, covering movies, TV dramas, variety shows, sports, and many other categories. Members at home can always find their favorite videos.
At present, the reference price quoted by Haier Mocha 65K5 smart LCD TV is 4,299 yuan, but there is not much stock on the market.
PPTV 65C2 4699 yuan
PPTV 65C2 this TV is currently in Suning Tesco 4699 yuan, very good value. PPTV 65C2 TV uses a 4K ultra-high-definition panel, direct-type backlight, screen resolution of 3840*2160, allows users to see every detail in the picture, compared with the traditional HD resolution, the picture is more delicate texture.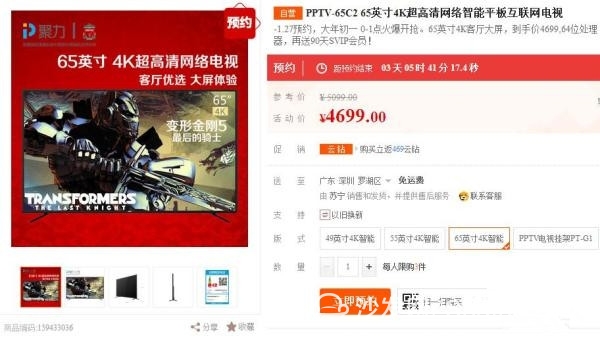 In terms of configuration, PPTV 65C2 TV has MIMO dual-income and dual-receiving technology, 1G memory + 8G large storage space, professional-grade Mstar 6A938 chip with Mali-T720 graphics processor, release powerful processing power, and ensure a smooth playback experience.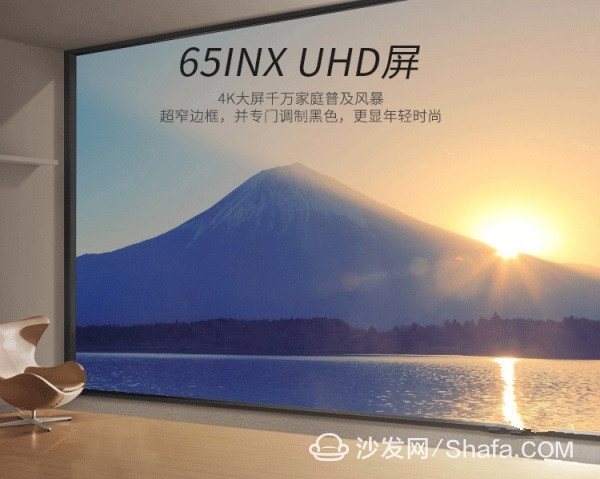 The PPTV 65C2 Ares TV uses night sky black in color matching, with no extra accessories and any jumping colors, retaining the beauty of the TV product itself. When the TV was turned off, the black frame merged with the black screen, and it also showed the God of War 65-inch screen. This design is very suitable for any home environment while maintaining a low-key classic.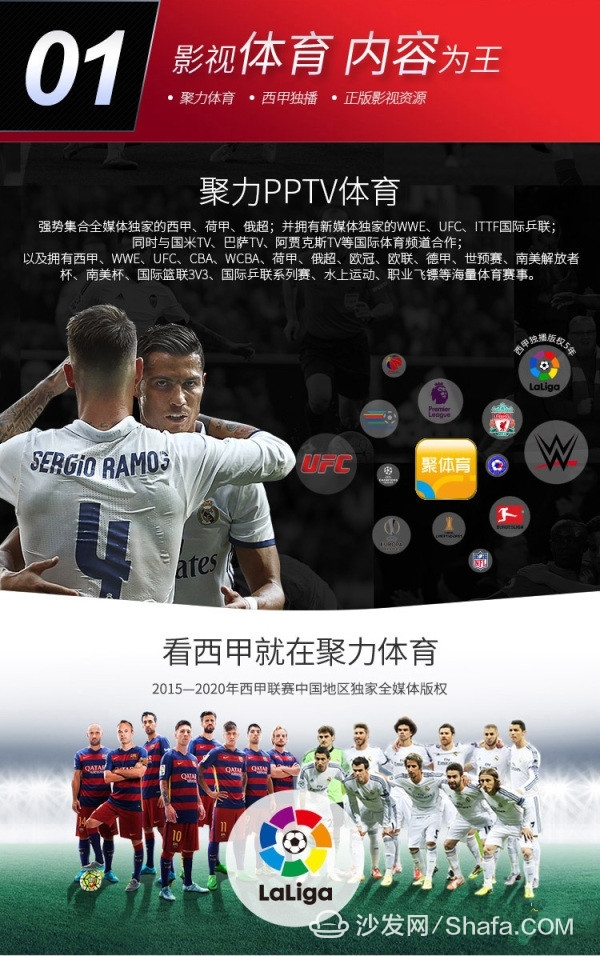 PPTV Juli has exclusive rights to Liga, the first league in the league for five years, and the Chinese carrier Zhang Yuning is the sole owner of the game. In addition, UFC and WWE, two top-tier fighting events that have accumulated huge numbers of high-quality fans in the country, have their own broadcast rights. Others such as the Champions League, AFC, Bundesliga, Premier League and other football feasts have also been copyrighted. At the same time, the purchase of PPTV 65C2 TV will also give away three months SVIP members, in addition to removing advertising, there are many privileges.
PPTV 65C2 this TV is currently in Suning Tesco 4699 yuan, interested friends can pay attention.
Smart TV/box information can focus on smart TV information network sofa butler (http://), China's influential TV box and smart TV website, providing information, communication, TV boxes, smart TVs, smart TV software, etc. Answering questions.