Many people who have lost their normal athletic ability due to their natural or acquired accidents can only use wheelchair instead of walking for a long time. It is a luxury for them to experience the fun brought about by normal sports, but with the advent of virtual reality technology It is no longer a luxury for people to experience virtual outdoor transportation.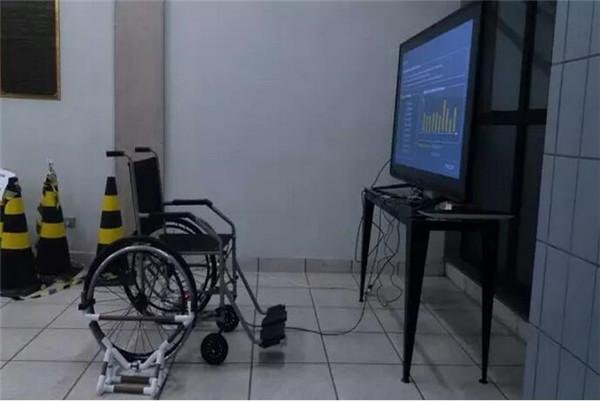 Recently, Brazilian designer Rodrigo Vertulo has designed a virtual display device called HapHoop. This device is designed for people with limited mobility and can be installed on any type of wheelchair or on an ordinary chair.
HapHoop is an innovative wheelchair simulator that is small in size, easy to move, has a dynamic feedback function, can create an interactive experience with the user, allows the disabled to perform physical exercises in a very interesting way, and reduces sedentary time in the wheelchair Helps improve health.
Although the current technology is not yet able to make these incapacitated people really overcome the inconvenience of defects, the feeling of traveling around the world in a wheelchair may bring them some fun.
It is reported that the Haipoop wheelchair simulator is priced at US$984 (approximately RMB6,610) and is currently offering half price concessions. The innovative experience price is only US$492 (approximately RMB3,305) and is expected to arrive in March 2017. Friends in need can order at designated locations and channels.