The "Arizona Sunshine" beta test will open in November, and the selected player can enter the game the first time to experience. To get an invitation, players need to be at least 18 years old and need to have an HTC VIVE or Oculus Touch and a STEAM or Oculus Home account, and provide a valid email address. After receiving the invitation email, the player needs to read and confirm the terms of service within 3 days in order to obtain the qualification for entering Arizona Sunshine.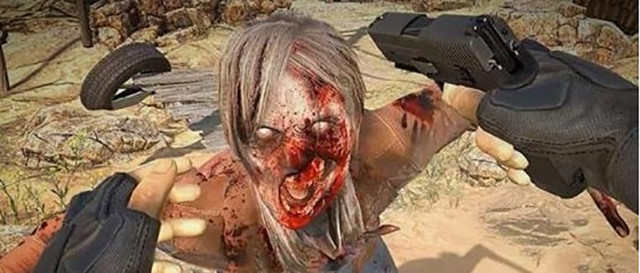 "Arizona Sunshine" also added a new scene: refinery, in the refinery, players can find a lot of search elements and hidden locations. Players will face hordes of zombies marching in the refinery. To some extent, the walls around the refinery make him open like a fortress.
"Arizona Sunshine" is a zombie-themed shooter jointly developed by Vertigo Games and Jaywalkers Interactive. The game will support HTC VIVE and Oculus Rift, and support the Oculus Touch controller. The official release date of this work has not yet been determined, and the STEAM store page display will be released in 2016.