This year's consumer-grade flagship graphics card most concerned about, absolutely none other than the Nvidia GTX 1080. MSI, Gigabyte, and Asustek have also launched public-air cooled, non-publicly-enhanced, and even integrated water cooling solutions. This article is for everyone to introduce, it is from Gigabyte's water cooled GTX 1080 new products. It is equipped with a factory metal backplane and is pre-configured with water-cooled module connectors, and is called "GeForce GTX 1080 Xtreme Gaming Waterforce WB 8G".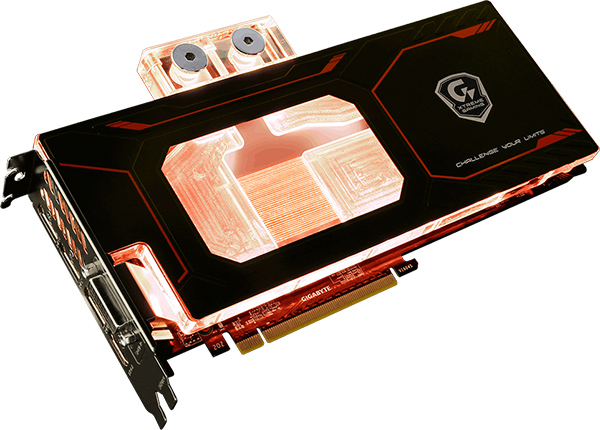 The card uses a simple sandwich structure, acrylic window area can also be directly below the heat sink copper, supplemented by light pollution lovers love RGB-LED lights.
In the conventional "Gaming" mode, the card GPU clock frequency can reach 1898MHz; in the "OC" mode, it can be further increased to 1936MHz.
Gigabyte stated that the card is equipped with "Titan-X" chokes and capacitors, and there are two sets of white LEDs at the PCIe connector, which flashes when the voltage is unstable.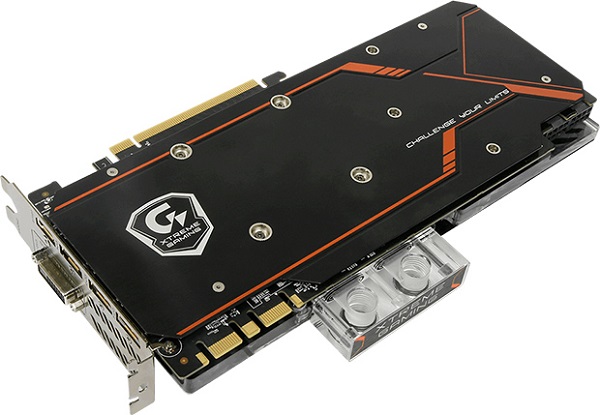 For the backplane interface, the card is not much different from the regular version of the GTX 1080, but it also provides a pair of HDMI connectors to facilitate the connection of VR headsets.
Gigabyte has not disclosed the specific price of the card. For reference, the Xtreme Gaming version of the GTX 1080 is priced at $700, while the WaterForce integrated water cooled version is priced at $770.
We speculate that the pricing of the GeForce GTX 1080 Xtreme Gaming Waterforce WB 8G Graphics Card will be somewhere in between. It is worth mentioning that Gigabyte will provide 4-year warranty for online registered users.