On January 24, at the 2018 Sogou Partner Conference, Sogou CEO Wang Xiaochuan revealed in a speech that following the launch of the English search in January 2017, Sogou search has recently launched Japanese and Korean searches. . He also forwarded the recent explosion game "Traveling Frog" on Weibo and commented that Sogou input method already supports Japanese and Korean translation input.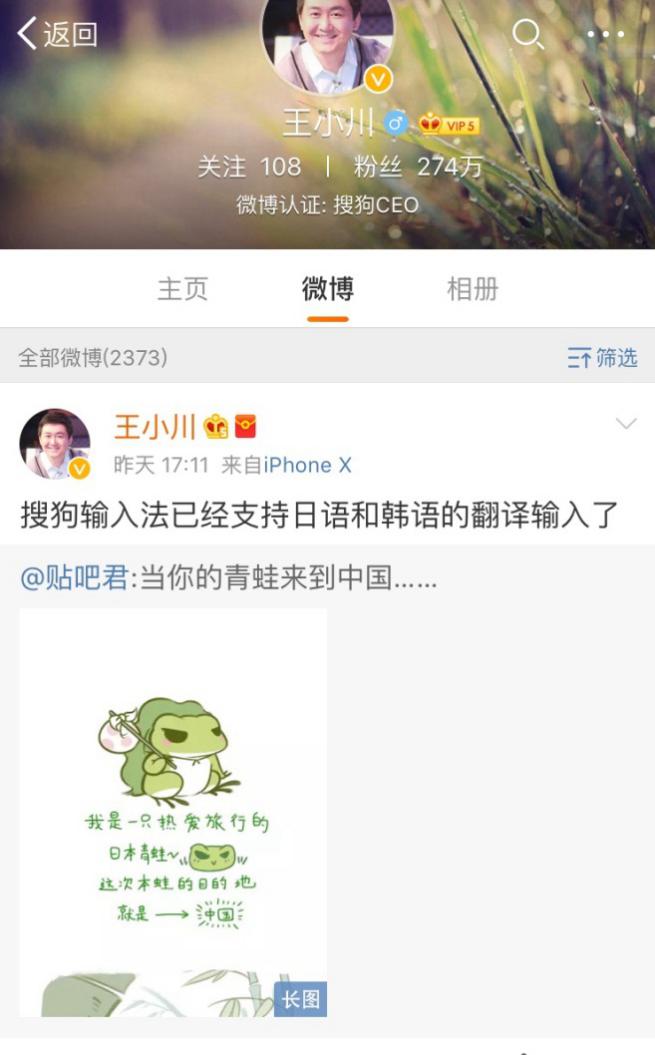 Wang Xiaochuan said at the opening of his speech: "IPO is just a new beginning of Sogou. Through 14 years of accumulation, Sogou has grown to become the second largest user of Internet companies after BAT. Sogou search is China's second largest search engine, and its input method is global. The first major Chinese input method.As the innovator of Chinese artificial intelligence, Sogou has taken language processing as its core, and it has successively placed its self-developed AI technology in core products such as Sogou search and input method, and in the tide of globalization, It will be a crucial step if we can use the Chinese language to open up global information."
He also revealed that Sogou's revenue for the third quarter of 2017 reached US$257 million. According to the Sogou prospectus, the total revenue of Sogou for the first half of June 30, 2017 was 373 million U.S. dollars. Based on the layout of search business and artificial intelligence business, Wang Xiaochuan believes that Sogou has very large room for growth in business.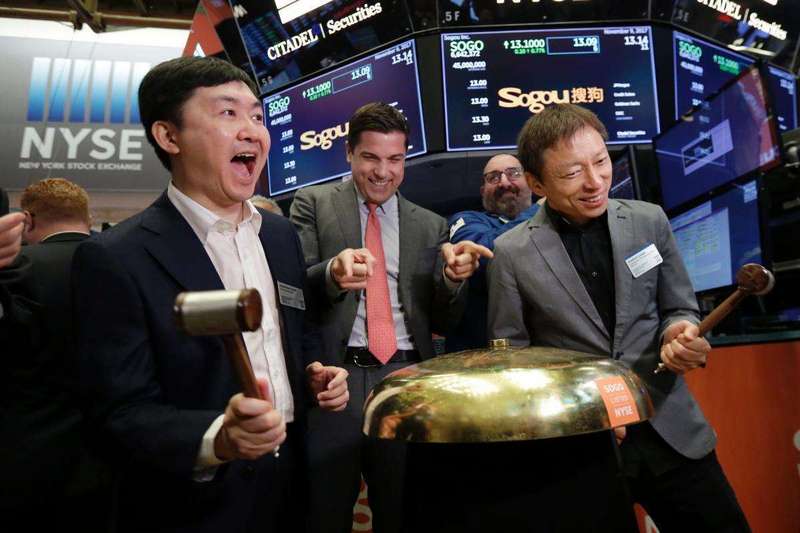 "Sogou is no longer a follower, and Sogou is currently using artificial intelligence as the core language. In terms of speech, Sogou's speech recognition is China's largest speech recognition engine, and the average number of daily voice input calls is 300 million times. In terms of synthesis, Sogou's TTS speech synthesis engine supports personalized synthesis and emotional transfer technology.In terms of images, Sogou synthesizes image recognition (face detection, lip extraction) and speech recognition technology and introduces Sogou lip language recognition." Ogawa said.
Wang Xiaochuan pointed out that "On the Internet, Chinese information only accounts for 10% of global information. Through technical analysis, it is found that search requests for overseas information account for 13% of total requests for web pages. In English content, medical services, people, and news All are major concerns."
It is reported that the newly upgraded Sogou search specifically provides authoritative overseas medical content, including Mayo Clinic, National Institutes of Health, and WebMD. In addition, the translation results of the Japanese and Korean websites are also included so that users can learn about the quality of Japanese and Korean first-hand news in Chinese. Different from traditional online translation methods, Sogou input method can automatically translate Chinese into English through intelligent sharing function. Today, it also upgrades Japanese and Korean translations to help users cross-border communication without barriers. At present, the average daily translation requests for Sogou input method Chinese-English translation has reached 7.2 million times.